Last night's Republican Presidential Debate in Arizona marked the 20th, and as some speculate, the last debate in the 2012 GOP primary race. Here's how the debate was received in the social media world:
Leading up to the debate, there were high expectations for the candidates' performances:
VIDEO: What To Expect At Tonight's GOP Debate - Glen Walker reportsbit.ly/xkR9AZ — ktla (@ktla) February 23, 2012
Prediction for tonight's @CNN GOP debate: Mitt Romney will threaten to strap Rick Santorum to the roof of his car. on.cc.com/zVLcHa — Indecision (@indecision) February 22, 2012
Tonight's 'last shot' GOP presidential debate: What to expect - trib.al/tWHRmg — The Week (@TheWeek) February 22, 2012
As we predicted yesterday, the debate centered around the differences between front-runner Mitt Romney and emerging leader Rick Santorum, as they were strategically sandwiched in the center between neglected Ron Paul and Newt Gingrich.
SANTORUM v ROMNEY round 1 of the night: is on fiscal issues and the national debt. Love it. #tcot — Lisa Desjardins (@LisaDCNN) February 23, 2012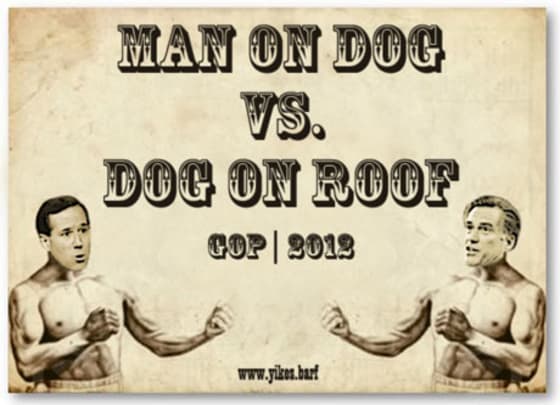 And there was no shortage of coverage of the debate. Here are the highlights from last night: 
John King asks Ron Paul: "You have a new television ad that labels [Santorum] a fake. Why?" Ron Paul replies: "Because he's a fake."
Newt Gingrich = "Cheerful" — Tony Mui (@Tony_Mui) February 23, 2012
Did the final four live up to expectations? 
Thinking maybe I should have given up GOP Debates for Lent. — Melissa Harris-Perry (@MHarrisPerry) February 23, 2012
#cnndebate WINNERS AND LOSERS Winner: Barack Obama. Loser: Anyone who watched. — Andy Borowitz (@BorowitzReport) February 23, 2012
9.04pm: So far this debate is like watching three drunks trying to start a fight and falling over.
Rick #Santorum's missed opportunity at GOP debate abcn.ws/xe5mjt #TheNote via @MichaelPFalcone & @AmyEWalter — ABC News (@ABC) February 23, 2012
Nothing happening in this debate is going to help stop leaking Independents away from GOP that has occured in past month — Joe Trippi (@JoeTrippi) February 23, 2012  
http://www.youtube.com/watch?v=17V2LlAFgEk