When it comes to watching the GOP presidential debates this election cycle, Independent voters are more removed from the process than both Republicans and Democrats.  The finding comes from a survey released this week by the Pew Research Center for the People and the Press.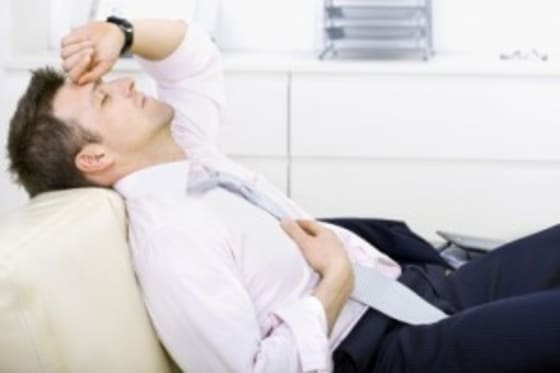 Pew says that roughly a third of Independents have watched a Republican debate this election cycle. And if there's a perception that their disinterest lies solely with the Republican Party, think again. Independent viewing remains largely unchanged from four years ago when just 34% watched the debates, debates in which both parties had candidates participating.
What's especially eye-catching is that 64% of Independents-a strong majority- said that they weren't watching this election season's Republican debates. 73% of Independents who lean Democrat said the same.  The story is different when it comes to Republican-leaning Independents, however. 47% of them have caught at least one during the current campaign. That is the same percentage as the number of solid Republicans who also watched one.  Reflecting a pattern of more consistent engagement, 66% of Republicans who agree with the Tea Party have seen a GOP presidential debate.
The distanced approach of Independents seems to indicate a disconnect of some sort.  Ironically, the engagement level in the GOP debates is higher among Democrats than it is with Independents. As a matter of fact, the 44% of Democrats who've seen a debate is up ten percentage points from  34% in late 2007, Pew said. Furthermore, many Democrats who watched a debate among their own party's presidential candidates four years ago were just as likely to watch one of the Republican debates during the current cycle.  As for the 47% of Republicans who caught a debate this time, engagement is also up from four years ago when only 32% saw one during the 2008 campaign.
The Pew survey may reveal the very reason why Independents are tuning out. When Americans who watched the debates were asked whether they had learned a lot about the candidates, only 35% of Democrats and Independents said that they did and only 44% of Republicans said the same.
As a result, the Republican candidates appear to be continually struggling on multiple fronts. Not only are they risking turning off Independent voters because of the constant attacks, there's also the appearance of a GOP enthusiasm gap in some parts of the nation where recent caucuses were held.
If the Republicans hope to have any chance of competing in November, they should probably shift their various strategies to find a balance between energizing their base while simultaneously addressing the concerns of Independents hungry for solutions. Voters are desiring ideas, not more politics.
This Pew survey was conducted January 4-8, 2012 among a national sample of 1,507 adults, aged 18 years and older in all 50 states and the District of Columbia. The sampling error varied by group: +/- 4 percentage points among the total sample, +/-7.5 percentage points among Republicans, +/-7.5 percentage points among Democrats, and +/-6.5 percentage points among Independents. Additionally, it has a 95% level of confidence.