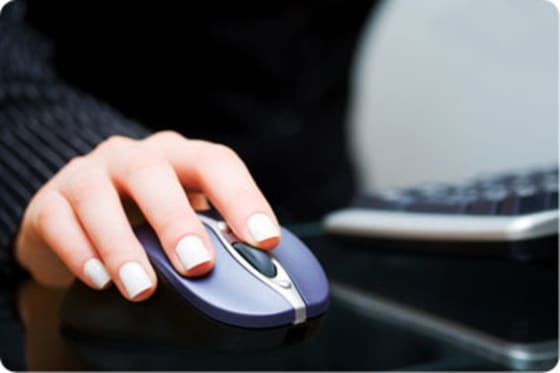 California's voters may soon be able to register online to vote just in time for the 2012 elections.  By a 45-26 vote, the California Assembly recently approved legislation by State Senator Leland Yee (D-San Francisco) that claims to put in place stronger fraud safeguards than the current paper registration process. It cleared its final hurdle when the State Senate approved amendments offered in the Assembly by a 23-13 vote.
If signed by Gov. Jerry Brown, California would join nine other states that already allow online voter registration. Others are considering such a system as well.
State Senator Yee says that California has lagged behind long enough in offering online voter registration:
     "In the 21st century, especially here in California, it is long overdue to have online voter registration," said Yee. "SB 397 will not only help protect the integrity of the vote, but will allow many more individuals the opportunity to register and participate in our democracy."
SB 397 would allow Californians to input their voter registration online, and the county elections office would use the voter's signature from the Department of Motor Vehicles to verify authenticity. The DMV signature could also be matched against the voter's signature on file at their polling place. At the moment, signatures at the polling place are compared to the paper registration signature, and it's claimed that this protocol allows for greater instances of fraud.  Yee's office says that the new system would allow for less fraud in that it would minimize the practice of individuals being paid to collect voter registration cards and send in fake names to either fulfill a certain quota or make more money.
According to Capitol Alert's coverage of the bill's passage, the DMV opposes the bill because it would allow online voter registration ahead of completion of a new statewide voter registration database currently under development. VoteCal, the name of the database, isn't expected to be implemented until at least 2015. Critics are also worried that the online voter registration system, despite the safeguards touted by Yee's office, is still susceptible to voter fraud. 
In a state that's already facing a challenging fiscal situation, proponents of online voter registration claim that costs and administrative errors will be reduced. This includes everything from data entry, to spelling errors, and even legibility issues that occasionally happen with ink and paper.
The legislation has been praised by Dean C. Logan, the Los Angeles County Registrar- Recorder/ County Clerk:
     "Online voter registration improves democracy by improving access, increasing accuracy, and cutting costs. This is an important and timely proposal for California," he said. 
Several state groups have endorsed the measure including but not limited to the California Association of Clerks and Election Officials, California Teachers Association, California Nurses Association, and others.
NOTE: I attempted to reach the State Senator's office for comment, particularly in regards to how he would address objections from the DMV that the bill might not be an efficient use of time and resources. However, no response was given by the filing deadline of this posting.