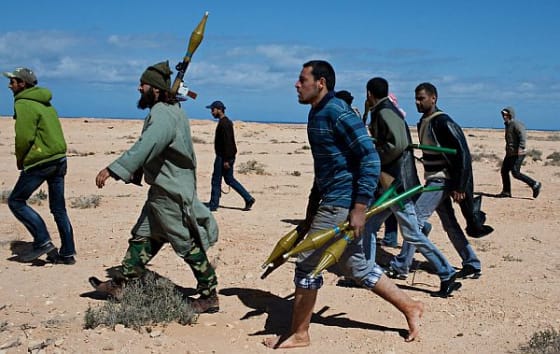 The Iraqi Foreign Ministry recently released a statement calling on Turkey to immediately halt its attacks against Iraqi territory. The formal demand marks a milestone in Iraq's beleaguered ascension to political stability and independence, and a sea change in attitude about Turkish military cross-border involvment in its northern region.
Since the US invasion in 2003, Iraqi and coalition officials have looked the other way as Turkey has repeatedly bombarded Kurdish territory within the borders of Iraq. A decades-long theme of those loyal to the Kurdistan Workers Party (PKK) carrying out hit-and-run campaigns against Turkish soldiers, only to retreat to the sparsely populated slopes of Iraqi Kurdistan, have kept tensions high in the region. The difference now is that Turkey is being accused of violating Iraqi sovereignty and of deliberately targeting civilians with retaliatory strikes.
On Tuesday, the Turkish military reported that it had killed at least 100 people after six days of air and artillery strikes against PKK strongholds. At least seven of the dead were innocent civilians who were killed in an attack on a Kurdish village.
The slaying of civilians in American-occupied nations has been tragic enough and it continues apace. For example, data from official reports show that for every American soldier that lost his/her life in Iraq, 5 civilians have been killed in 2011 alone – a relatively calm year considering combat operations have "ended." Of course, the actual number of civilian deaths is likely far greater than what can be gleaned from news reports.  Over 4,470 U.S. Servicemen have died fighting in Iraq, and almost $800 billion has been allocated to the eight-year-old Operation Iraqi Freedom.
In Afghanistan, the civilian-to-soldier death ratio is reportedly much higher as US forces there are enduring a worsening state of war. According to the independent research site icasualties.org, this month has become the deadliest August and one of the bloodiest months for US forces since Operation Enduring Freedom officially began in October, 2001. So far this month 60 soldiers have been killed in combat, bringing the total death toll of US soldiers in Afghanistan to 1,747.
In the neighboring state of Pakistan, tensions between the United States and that country are at an all-time high. State Department officials at the U.S. Embassy in Islamabad are denying an August 24th report that they were asked by Pakistani officials to leave the country. However, U.S. Ambassador to Pakistan Cameron Munter has cut his vacation short, returning to Pakistan to smooth over relations which have deteriorated since the U.S. cut $800 million in military assistance to Pakistan when it refused to accept U.S. military trainers following the reported May Day assassination of Osama Bin Laden within its borders.
Turning our attention to the Arabian Peninsula, the Saleh government of Yemen has confirmed that it launched airstrikes against "suspected al-Qaida militants" in the country's southern Abyan Province, killing at least 36 people. Saleh has been trying to recapture Abyan for months through a series of ground and air compaigns, assisted with the latter by US drones.
     "The loss of Abyan to a group calling itself Ansar al-Sharia has been the most highly publicized of the Yemeni regime's troubles, but it is far from the only one," reports Jason Ditz of antiwar.com. "The Houthi secessionists in the north have taken a number of provinces, while tribesmen have made much of the interior of the nation a no-go area for regime loyalists."
Meanwhile, in Libya, rebels have offered a million-dollar bounty on the head of Muammar Gadhafi. Loyalists continue to resist the ongoing rebel coup which claimed the Libyan capital of Tripoli earlier this week. Battles in and around Gadhafi's tribal hometown rage on.
The head of the rebel's National Council Mustafa Abdel Jalil, was reported as saying, "Gadhafi's forces and his accomplices will not stop resisting until Gadhafi is caught or killed." Jalil warned that unless Gadhafi surrenders himself, the war will continue indefinitely and could lead to a "catastrophic event."
Rebels sacked Gadhafi's headquarters at Bab al-Aziziya Tuesday, looting it, but they did not find the leader who has so far escaped capture. On Wednesday, a "fierce battle" took place between Gadhafi's top military commander and the Libyan rebel army at his farm in Tripoli. Later that day, Gadhafi's office director Bashir Saleh was found hiding with his four children at a family farm nearby.
Some Gadhafi supporters have surrendered in recent days. Last week, Abdel Salam Jalloud (formerly a close ally to Gadhafi) defected. He warns that the former Libyan leader is preparing a guerilla war.
     "[Gadhafi] believes he can gather his supporters and carry out attacks … He is delusional. He thinks he can return to power," said Jalloud.
South African president Jabob Zuma continues to stand by Ghadafi and his anti-apartheid regime. His government has repeatedly blocked attempts by the UN Security Council to financially aid the NTC with $1.5 billion in Libyan assets that were seized by UN officials earlier this year. The Obama administration had been pushing for the last several weeks to free-up the money being held by a Security Council committee so it can fund the US-backed Transitional Council in Libya. According to US spokesman for the United States Mission to the UN, Mark Kornblau, the assets are needed to "meet urgent humanitarian needs."
Attempting to bypass South African opposition in the committee, where unanimous consent is required, the U.S. proposed a resolution to the entire 15-member Security Council. Late Thursday, diplomats reached an accord to unfreeze the assets, which are being held by the U.S., without having to force a vote. An AFP report says U.S. officials want to allocate:
     "$500 million to international humanitarian groups, $500 million to the NTC to pay for salaries and essential services and $500 million to an international fund for Libya to pay for fuel and other emergency items."