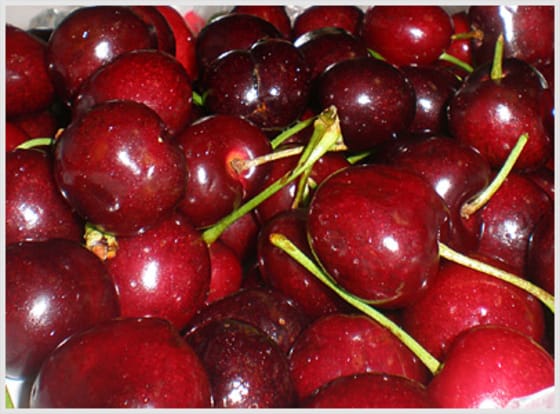 California's cherry harvest resumed June 8 after several days of down time assessing the substantial damage caused by weekend rains. According to Jim Culbertson, executive manager of the California Cherry Advisory Board, about 30 percent of California's cherry crop has been lost.
Culbertson told Capital Press that nearly two inches of rain fell June 4 to 5 over the entire cherry growing region that had yet to be picked. This included groves from Stockton to Marysville. The excess moisture followed by warm weather caused many cherries to swell and crack, rendering them unmarketable.
Before the mid-season rains, about 5 million 18-pound boxes of cherries had been harvested and shipped to retailers, said Culbertson. He predicts about a million more California cherries will make it to market by about June 18, which is the season's end. The latest shortage, however, will likely create a gap in the supply of cherries to domestic retail markets as the Northwest crop is two weeks late.
B.J. Thurlby, president of Northwest Cherry Growers and the Washington State Fruit Commission, told Capital Press he was worried that shelf space would be lost to other produce items if demand for California cherries outstrips supply. Once the Northwest crop is ready for market, it will be hard to get that shelf space back, he said.
One retailer said that the Northwest cherry industry is "shaking in its boots" over a potentially disastrous season. The Northwest usually sells 6 million boxes by its prime sales target, the Fourth of July. This year they are likely to only sell 2.5 million by that time. Missing the target means they will have to market cherries through July, a month that usually sees some 500 other items in California produce departments.
The lack of confidence from growers, who are unsure about how much product they will have and when they will have it, is making marketers nervous. Whatever the case, "there will be more sold in August than June, which probably is a first," said Mac Riggan, vice president of Chelan Fresh Marketing. Riggan, however, thinks there will be plenty of cherries, and that prices should be set and ads ready to be rolled out.