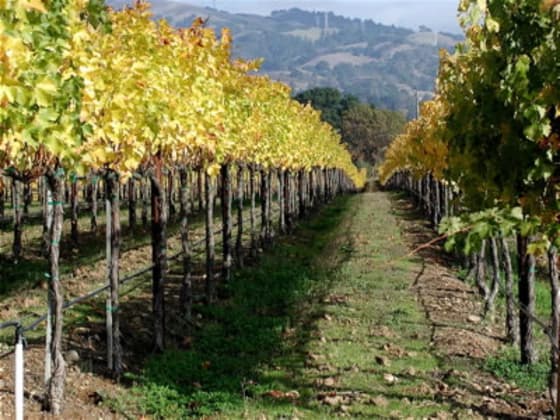 When the Sonoma County board of supervisors fired Agricultural Commissioner Cathy Neville in March, she filed a lawsuit challenging the legality of the move. Neville argues in her lawsuit that only the state can dismiss her from her post once she had been appointed by supervisors. The board maintains that they acted within their authority.  The case is causing some to re-examine the need for a political position unique to California, that of the Independent Ag Commissioner.
To understand the heart of the debate, we must reflect on some political history. In 1881 a law aimed at controlling the spread of pests created the Ag Commissioner position for individual counties. At that time, powerful farmers and their merchant partners sat on boards of supervisors. Commissioners needed some measure of independence from the political wranglings of county boards. Mary Pfeiffer, President of the California Agricultural Commissioners and Sealers Association and Shasta County Ag Commissioner, explains why in a Capital Press news piece:
     "Some counties have serious pest issues ... and there may be constituent groups that don't want something done. This provides that ability to get the job done without that political pushing and pulling."
The county Ag Commissioner's job is to regulate pesticide use, inspect nurseries, enforce egg and produce quality standards and certify exports. The position also makes them a sealer of weights and measures, checking out the accuracy of scales and other equipment used in the agricultural marketplace. To qualify, commissioners and their deputies must pass a series of technical exams and receive a state-issued license, Pfeiffer told Capital Press. But once a commissioner is appointed to a four-year term, they can only be removed early if the county follows a specific process to revoke their license through a state hearing says Pfeiffer. "There's a great deal of concern that the appropriate process had not been followed," she said.
After an "outside investigation" was conducted, Sonoma County officials concluded that Neville had "engaged in gross misconduct and incompetence." Among the complaints in an 11-page termination letter dated March 1, was that Neville had behaved inappropriately toward employees in public and "failed to take a leadership role" when enforcing an ordinance meant to protect endangered fish in the Russian River.
Greg Dion, chief deputy county counsel defends the board's decision to relieve Neville of her post without state authorization saying that the county has "supervising authority" over appointed officials. On May 17, Sonoma County Superior Court Judge Patrick Broderick ruled that the county does have the authority to fire Neville. Stephen Murphy, Neville's attorney, has promised an appeal.
The matter has attracted the attention of the California Department of Food and Agriculture. Spokesman Steve Lyle said lawyers from the agency are reviewing the case.
     "This is a very unusual statute and a very unusual situation where the Legislature gave authority to hire a commissioner but not to fire the commissioner ... I'm not aware of any other position that has this (protection)," said  Murphy. "It actually has good policy reasons. The Legislature was concerned about agriculture commissioners being influenced by local politics."
Neville maintains that her professional integrity was never in question and that her ousting was the consequence of political retaliation. Murphy says that Neville's "unpopular decision" to fire the county's animal control officer, Amy Cooper, was the real reason for her termination. Cooper has since been reinstated by Sonoma County.