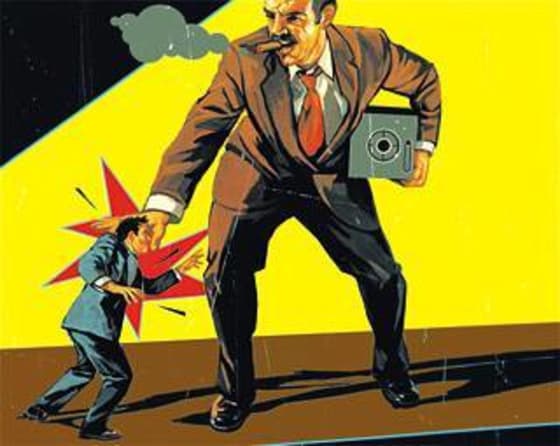 Time is running out for companies in the "stored value" business to cough up hefty licensing fees to the state. Passed into law last September, the Money Transmission Act became effective January 1, 2011. The law mandates that all money transmitters – companies such as Paypal that do any of the following three things: 1) sell or issue stored value; (2) receive money for transmission; or (3) sell or issue payment instruments – have to obtain an expensive license (upwards of $500,000) by July 1st. So what's the big deal when 43 other states have had similar regulatory framework in place for years?
The problem, some say, is that the bulk of competition in the payment instruments field is based out of Silicon Valley. Most of these are small firms with barely enough venture capital to get off the ground, much less pay for licensing fees. It used to be that California companies were required to receive money transmitter licenses only for international funds transfers. Now that domestic transfers are regulated, "there aren't going to be very many new companies working on ways to handle payments that don't involve the same old banks touting the same old plastic cards," says Aaron Greenspan, creator of FaceCash, the only payment system built from the ground up to replace the plastic card network. This is especially true if start-up founders risk going to jail under the revised PATRIOT ACT for transmitting money illegally without a license.
"In other words," writes Greenspan, "the Money Transmission Act is designed to kill innovation."
The most significant new regulatory requirements will be placed on companies in the stored-value business, say financial services industry attorneys Thomas Brown and Bimal Patel. They have summarized the new regulatory scope granted to the Department of Financial Institutions in a blog post from July 2010:
     "The Act defines "stored value" as monetary value that is stored on an electronic or digital medium and that is intended as a means of payment for goods or services. The Act provides a significant exception to this definition for stored value instruments that are redeemable for a fixed amount of goods or services from a specific entity. The Act's provisions appear to apply only to more open-ended vehicles for payment. Thus, a $25 gift card to purchase textbooks from a particular website will escape regulation while a card that allows the purchase of goods or services from any general provider will be subject to state approval.
      "Even with this exception, however, the Act's licensing requirements will apply broadly. The language of the Act appears to apply to any entity that distributes stored value that is accepted as a form of payment by multiple merchants. Moreover, other states that have enacted language similar to that contained in AB 2789 have struggled to distinguish open loop stored value cards from closed loop cards. In such states, the regulatory landscape is characterized by governmental discretion over enforcement and resulting uncertainty regarding the application of statutory provisions."
      "If an entity meets the above definition and thus transmits stored value in California, it will be subject to onerous licensing and bonding requirements. Firms in the stored value business will be required to submit to an examination by the Commissioner of the Department of Financial Institutions. Firms will subject to a broad net worth, safety, and soundness review at their own expense. Transmitters of stored value will also be subject to a significant bonding requirement. Such firms will be required to submit as deposit to the Commissioner no less than $500,000 or 50% of their average daily outstanding stored value obligations in California, whichever is greater. The maximum deposit is $2,000,000."
It is unclear how this legislation will affect crypto-cash exchanges such as Bitcoin which the Financial Crimes Enforcement Network (FinCen) has recently defined as a "Stored Value Product".
The sponsors of the law include The Money Services Round Table, a clique of banker-lobbyists with members such as Western Union, MoneyGram, Travelex and American Express.