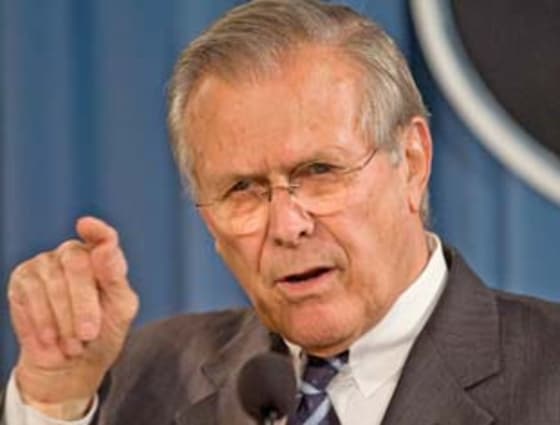 As I walked through the halls of the Marriott Wardman Park Hotel in Washington DC Thursday, the feeling of excitement was palpable. It was the thrill of being at the largest yearly gathering of Americans who agree with your most deeply-cherished political beliefs- if you roughly identify as a conservative. But mingled with the excitement, was a very real, and very uncomfortable tension.
The conservative movement in America is facing a truly dynamic internal struggle over its identity and values, and nowhere is this more apparent than when you put all of that movement's leaders in the same room and watch them interact. The fault lines are much the same as they were at CPAC last year, where the presence of GOProud- an advocacy group for gay conservatives- stirred controversy and led to shouting matches replayed throughout cable news programs. Even more controversial- and entirely unexpected- was Congressman Ron Paul's victory in CPAC's annual presidential straw poll.
This year, some groups boycotted CPAC altogether over the presence of GOProud, while others circulated pamphlets decrying GOProud's role in dividing the conservative movement. Redstate blogger Erick Erickson even strongly suggested in a blog post early Thursday that GOProud chairman Chris Barron is a bigot (instead of the people that Barron accuses of bigotry for opposing gay marriage or supporting Don't Ask, Don't Tell).
Meanwhile, the Tea Party and Ron Paul movements (which often overlap considerably) were alive and well- and stirring controversy- at CPAC. Outside of CPAC's Liberty Forum, a gathering of Ron Paul supporters in the Thurgood Marshall ballroom late Thursday, I overheard one well-informed Campaign for Liberty executive say that if all of Campaign for Liberty's CPAC registrants vote in this year's presidential straw poll, Ron Paul would be almost certain to win again. (Campaign for Liberty is Congressman Paul's non-profit political action group.)
The Liberty Forum itself was overflowing with a boisterous and very large crowd- easily well over a thousand- basking in the sugar high from skirmishes they had orchestrated all day with conservatives whom they considered "too establishment" or too supportive of "the warfare state" in Washington, a word play on the term "welfare state." When former Vice President Dick Cheney took the stage to present Donald Rumsfeld with the Defender of the Constitution award, one attendee yelled out "You're a war criminal!" leading to a shouting match with Cheney supporters in the audience. As Rumsfeld took the stage, the Ron Paul contingent simply stood up and walked out, making headlines for the rest of the afternoon.
Also garnering significant media attention, was Donald Trump's speech. While suggesting himself as a possible 2012 presidential candidate, Trump irritated Ron Paul supporters by saying that the Congressman has no chance of ever becoming president:
     "By the way, Ron Paul cannot get elected, I'm sorry to tell you. I like Ron Paul, I think he's a good guy, but honestly he just has zero chance of getting elected."
The statement elicited a chorus of boos and shouts of "Ron Paul! Ron Paul!" from his supporters.
There is a dynamic shift happening in the conservative movement to be sure, and my time here at CPAC has made that all the more apparent to me. The lines are clearly drawn between those who believe the eight years of Bush-Cheney best exemplified conservative values and those who believe the Bush-Cheney agenda was entirely antithetical to conservatism, with this latter group typically identifying with the Tea Party movement or Ron Paul.
The future of the Republican Party and potentially of the entire country might rest on the resolution of this conflict in the conservative movement.