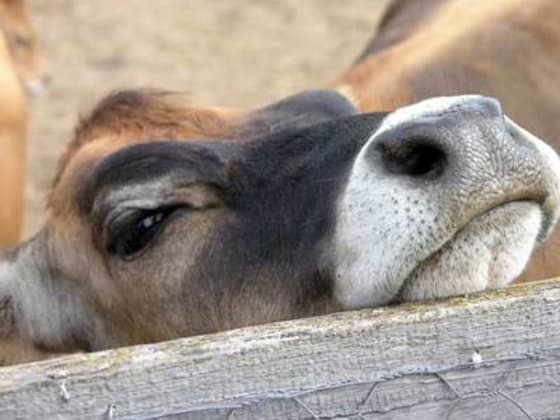 According to new statistics from the state Department of Agriculture, the California cheese industry is growing. In 2010, the state produced 2.2 billion pounds of cheese, a 7 percent increase from '09. This ends two years of declines. Mozzarella cheese made up nearly 60 percent of overall output, followed by cheddar and Monterey varieties.
While conventional cheese manufacturers look to repeat last year's successes, gourmet cheese makers might struggle this year if federal regulators make good on their word to tighten up the rules governing the production of raw milk cheese. California is one of a handful of states to allow the sale of regulated raw milk products, and its unpasteurized dairy industry is the most prolific in the nation. But, its participants are about to be hit with a one-two punch when consumers begin to fret over the USDA's recent decesion to deregulate genetically altered alfalfa. Organic alfalfa is the primary source of supplemental feed for organicly raised dairy cows in the state. The risk of the GMO contaminating California's conventional and organic alfalfa crops might cause substantial market confusion. Combined with the subsequent threat of more restrictive federal rules surrounding already well established cheese making practices, the unpasteurized dairy business in the Golden State looks to have a tough road ahead.
On the specialty crop front, tomato farmers are now making their planting preparations for the upcoming season, says the California Farm Bureau Federation. California provides processing tomatoes for ketchup, salsa and soup makers throughout the nation. Careful planning by tomato farmers is required to ensure that such factors as production costs and prices for other crops along with water availability harmonize with their output. Tomato processors are asking farmers to grow about the same number of tomatoes as last year. California tomatoes represent roughly one-third of total world tomato production.
Finally, higher commodity prices have driven farmers to plant more wheat. This year, farmers have planted 730 thousand acres of wheat throughout the state, an 11 percent increase from last year. December brought with it a satisfactory amount of precipitation, but winter wheat farmers say more is welcomed now.