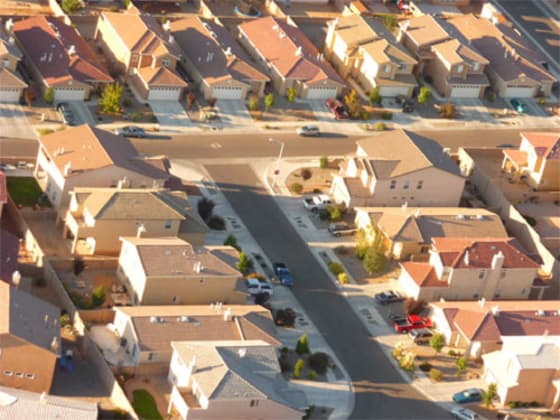 Data from the U.S. Department of Agriculture's National Resources Inventory has been analyzed by the American Farmland Trust (AFT), an agricultural conservation group working to aid farmers, ranchers and their communities. The numbers, published in the Fall/Winter 2010 issue of American Farmland Magazine, reveal California's dismal performance over the past quarter-century in protecting its rural legacy from suburban sprawl resulting in a risk to domestic specialty crop production.
"During the 25-year period from 1982 to 2007," AFT's report states, "more than 23 million acres of America's agricultural land were lost to development—an area the size of Indiana." Every state has lost agricultural land. Some, like New Jersey, lost over a quarter of their farmland. Three states stood out from the crowd with staggering statistics.
Texas, the biggest loser in terms of overall land area, squandered a massive 2.9 million acres to create more overvalued real estate. California and Florida, whose combined farms make up half the of the acreage devoted to growing fruit and vegetables nationwide, came in second and third respectively, together losing 1.5 million acres to development.
This has put our country's domestic fruit and vegetable supply at risk say Jennifer Dempsey and Kirsten Ferguson in their Farmland by the Numbers article (PDF).
     "Two of the three states experiencing the largest acre losses of agricultural land—Florida and California—currently account for 47 percent of the nation's vegetables and 71 percent of its fruit production based on market value. The combination of soils, unique micro-climates and extended growing seasons makes the cropland in these states an irreplaceable agricultural resource."
There were some positive things to interpret from the data, however:
     "Despite a booming housing market during portions of the 25-year reporting period, the nationwide rate of farmland loss actually declined over time, thanks to growing awareness and smart growth policies that encourage more efficient development. And some states launched ambitious efforts to counter land development with permanent protection."
While it was found that more efficient development helped to slow farmland loss since 1982, America still developed a disproportionate amount of what is considered prime land – "land best suited to grow food, feed, forage and fiber" – according to the NRI. Thirty-eight percent of all land developed nationwide was prime.