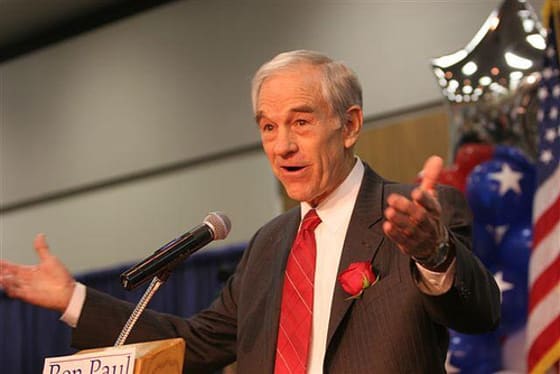 If Republican Congressman Ron Paul decides to launch a second presidential bid next year, he will need to present a more robust case for his military credentials.  Though Dr. Paul is widely hailed as the most fiscally conservative member of Congress, Republicans (and hawkish Democrats like Barack Obama and Hillary Clinton) largely reject his philosophy of a more non-interventionist foreign policy.  Often deemed "isolationist", "soft on terror", "anti-war", or even representative of the "Blame America" crowd, Paul is frequently relegated to second-class status within the Republican Party due to his counter-consensus views on national security matters.
In addition to providing his usual philosophical and fiscal defenses of a more non-interventionist foreign policy, Dr. Paul would do well to highlight the following:
1.  Michael Scheuer, former head of the CIA's Osama Bin Laden counterterrorism task force, has supported his foreign policy views.
2.  Philip Giraldi, a 20-year veteran of the CIA and prolific foreign policy blogger, supports his foreign policy views.
3.  During the presidential primaries in 2007 and 2008, he received the most donations from active and retired members of the U.S. Armed Forces.  He beat John McCain, Mitt Romney, Barack Obama, and Hillary Clinton in this important category.
4.  Recently, Ret. US Army Major Don Vandergriff praised his foreign policy and nominated him as 'Leader of the Year in 2010'.
5.  He served as a flight surgeon for five years in the U.S. Air National Guard and U.S. Air Force during the Vietnam War.
While most Republicans are now aware of his stalwart fiscal conservatism and prescient economic predictions, they are largely unaware of his war service and the credible support for his alternative views on national security.  If he plans on challenging the likes of Sarah Palin, Newt Gingrich, Mitt Romney, and other high-profile Republicans for the GOP nomination, then his campaign will have to make touting his military credentials a much higher priority this time around.
Perhaps this strategy will serve as Dr. Paul's secret weapon.