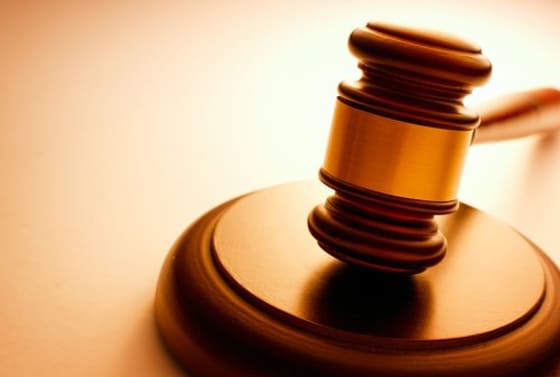 On Wednesday, State Supreme Court justices unanimously denied a request to block Proposition 14, a voter-approved law which changes statewide electoral rules beginning in next year's special elections. Prop. 14 was passed by a 54 percent majority in June.
The measure, originally drafted and submitted by the California Independent Voter Project (CAIVP), eliminates party primaries, lumping all state and federal candidates (except those running for president) into a single ballot for each office. The top two vote-getters, regardless of party, would move on to the runoff election.  A coalition of minor-party candidates, including members of Socialist Action, the Reform Party and the Coffee Party, filed suit against Senate Bill 6, a measure which fleshed out the new voting rules. In September, San Francisco Superior Court Judge Charlotte Woolard upheld the new rules.  The First District Court of Appeal then refused to issue an emergency writ overturning the Superior Court decision. Plaintiffs filed a back-up appeal while also calling on the State Supreme Court to step in and block implementation of the new SB 6 rules and the operation of Prop. 14 until SB 6 was amended. The state's high court has now denied their Writ Petition.


Plaintiffs in the current case argued that SB 6 denied some minor party candidates a constitutional right to identify their party affiliation on ballots, as well as denying some Californians their right to have a legally tendered vote recognized through the write-in process.  The rules at issue include one which requires election officials to count only votes for the two candidates listed in a runoff election, while all write-in votes are to be discarded. The other holds that only candidates belonging to political parties officially recognized by the state will be allowed to list their party affiliation on primary ballots. That means that anyone not representing the Democratic, Republican, Libertarian, Green, American Independent or Peace and Freedom parties will be described to voters as having "no party preference."  By not allowing certain candidates to list their party affiliation, prosecuting attorney Gautam Dutta argues that the measure "deceives voters and robs them of important information." He plans on asking the U.S. Supreme Court to take up the issue. He also maintains that the two provisions being challenged serve to invalidate the entirety of the implementing legislation.  Defense attorney Marguerite Leoni said plaintiffs are trying to undermine the legislative process by coming at Prop. 14 through the back door.


So far, the courts aren't convinced with Dutta's arguments. Judge Woolards' interpretation of Prop. 14 is that California has prohibited voters from writing in a candidate's name. The U.S. Supreme Court has already decided that states can ban write-in voting. Woolard also held that states, in setting standards for party recognition, are not obligated to list the party preferences of all candidates on a particular ballot.


The state high court's Wednesday decision denied review of the Superior Court's decision without comment.  The Sacramento Bee is reporting that the office of Secretary of State Debra Bowen "has recommended several 'clean-up' amendments to SB 6, including tweaking the language for declaring party preference." However, they are having trouble finding any lawmaker who's interested in carrying the bill.  "There's no reason for us to wait for this to go through the courts when there is a proper legislative fix," said Dutta.


Even though the upcoming special election to fill the vacant 28th Senate District seat will be the first conducted under the new rules, Prop. 14 isn't out of the woods just yet. The case [Field vs. Superior Court (Bowen) S188436] remains pending on appeal in the First District Court of Appeal with briefings due in January and February and oral arguments several months later. The Green Party also plans to file a separate suit which will challenge the elimination of party primaries.