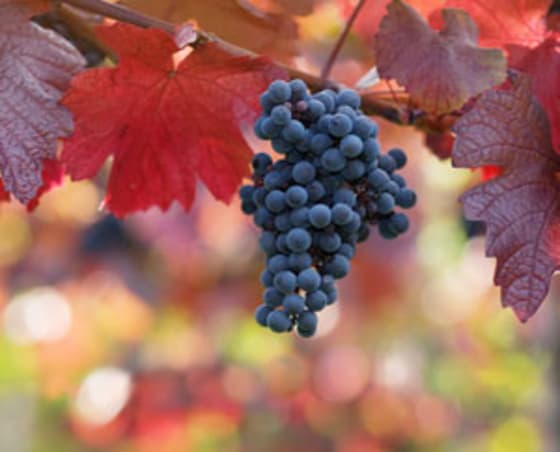 Colder weather is gripping California, but farmers are ready.  Temperatures in parts of the Central Valley and Southern California have hovered around freezing the past few days. This has put orange farmers on alert. They've been employing wind machines and sprinklers to raise ambient temperatures in their groves. Oranges can withstand freezing temperatures for short durations, though mandarins are at higher risk for frost damage due to their thinner skins.
Winegrape growers welcome the cooler weather as it will help grapevines go dormant for the winter. Coastal growers didn't fair well this season, as autumn rains caused damage throughout vineyards in the region. The arrival of winter has put an end to what the California Farm Bureau has deemed a "challenging harvest" for wine grapes. All told, marketers have reported that yields are down 20 percent below average. On a bright note, growers still expect this year's crop to achieve high vintage quality.
The Southern California nut harvest has begun about two weeks late due to mild summer temperatures. Because of the delay, farmers say the harvest could continue into March of next year. After the nuts are collected from the orchard floor, half of the crop is shelled for human consumption while the other half is sold whole as bird food.
Friday also marked the opening of Christmas tree season. The cool spring and mild summer throughout most of the state have provided a good stand this year, growers say. Prices for Christmas trees at farms and lots will be about the same as last year as supplies will be plentiful, according to the California Christmas Tree Association.