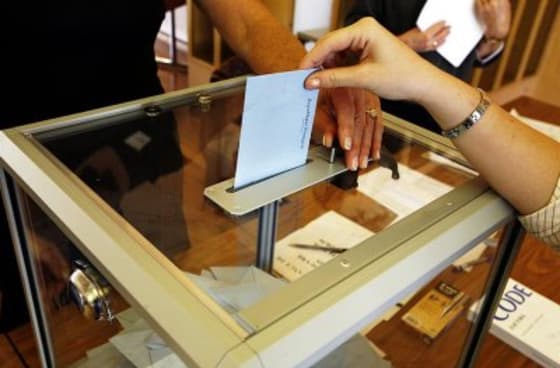 The beauty of baseball and politics is that "it ain't over 'til it's over," and it certainly isn't over for two U.S. House races in California which, along with seven other races nationwide, are too close to call.
On the Saturday before the election, we covered two tight races in California, the CA-11 race between Representative Jerry McNerney (D) and challenger David Harmer (R); and the CA-20 race between incumbent Jim Costa (D) and Republican challenger Andy Vidak.  The CA-11 race had been considered "in play" for the Republicans this summer, but only in the final days of the election did Hanford cherry farmer, Andy Vidak become a credible threat to Representative Jim Costa as money poured in from conservative groups around the country to run attack ads against Mr. Costa.
One week after the election, these races are both still very tight. McNerney is leading his Republican challenger by 548 votes according to the latest count, but there still remain tens of thousands of absentee ballots to count and thousands of provisional ballots. Traditionally many absentee ballots- especially those of servicemen- tend to skew Republican, potentially giving Harmer a lead over his opponent.
Media outlets such as the San Jose Mercury-News seem to think that McNerney is in the lead, albeit a precarious one, writing for instance:
     "Democratic Rep. Jerry McNerney inched his way toward re-election as updated counts Friday showed him with a slim 548-vote lead over opponent and GOP nominee David Harmer. But the outcome is still a long way from settled."
In CA-20, the Republican is up by the current tallies, with 648 votes more than Democratic Rep. Jim Costa, but there are also still tens of thousands of absentee and provisional ballots to be counted, and it appears that nearly all of the ballots have been counted in the precincts where Republican challenger Vidak won handily, while most of the uncounted ballots are for the counties where Jim Costa likely won overwhelmingly.
What does it mean for California?
While the Stockton Record counsels humility for the victors of these two races because "nobody gets a mandate", however it ends up working out, it's also important to remember that there's a difference between almost losing your seat despite the overwhelming advantages of incumbency, and even just barely defeating your incumbent opponent as a dark-horse, cherry-farming, political outsider.  While obviously neither Republican challenger should see their victory as a mandate if they win, they might have more reason for boldness in the U.S. House than if their Democratic opponents end up winning.
But here's the irony.  That means that the Democrats will have to be penny-pinching Blue Dogs to the core to keep their seats safe for 2012, while the Republicans will likely feel emboldened- if they are so inclined- to increase spending (on Washington's already-bloated military budget for instance) and support whatever train wreck of an "alternative" health care reform bill that Rep. Boehner has up his sleeve.