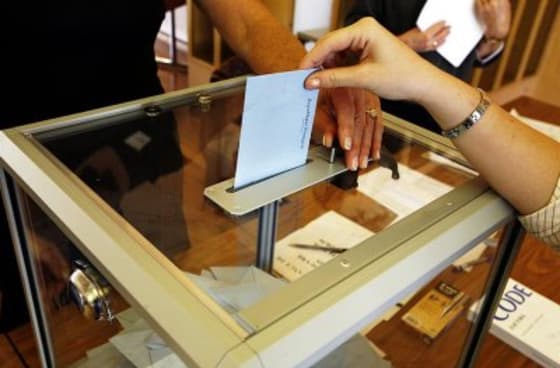 Here's an interesting statistic: at the University of California, a journalism project called the California News Service performed an analysis of the past 10 U.S. Congressional elections in California and determined that incumbents have won 97% of their races.
That's one reason why earlier this year, despite strong numbers for the GOP in House elections nationwide, and consistent predictions of upheaval by the Republican Party, The San Francisco Chronicle reported as late as July that only 2 California House races were even competitive, and one of them was for the seat of a Republican incumbent.
The Chronicle wrote:
      Three months before the Nov. 2 election, only two of the state's 53 House members - Reps. Jerry McNerney, D-Pleasanton, and Dan Lungren, R-Gold River (Sacramento County) - face credible threats to their re-election bids, according to party insiders and independent analysts.
But, as the election nears and money pours in from the RNC and conservative interest groups all over the country, many of California's U.S. House races are heating up, even as its two statewide elections- for Governor and U.S. Senate- show the Republican candidates lagging behind their Democratic opponents.
Take Andy Vidak. Six months ago, the cherry farmer from Hanford was traveling California's 20th Congressional District alone in his truck in a long shot bid to unseat Democratic incumbent Jim Costa.
But in the past few weeks, all of that has changed. According to the Center for Responsive Politics, two conservative groups alone (the Center for Individual Freedom and Americans for Limited Government) have poured over $300,000 into the race, fueling attack ads that tie Jim Costa to the Pelosi-Obama agenda in Washington.
Meanwhile, Democratic gubernatorial candidate Jerry Brown isn't the only one making some politically regretful gaffes. Ever since Democratic incumbent Loretta Sanchez made some racially charged remarks in a televised interview, her Republican challenger has closed in to a statistical tie for her House seat in the midterm election.
Van Tran, the Republicans' Vietnamese candidate for the district (one of many notable South Asian "rising stars" in the Republican party it would seem), has successfully seized upon and directed sharp criticism toward Sanchez's statement that "the Vietnamese" are trying to take this house seat from "us" -implying Latinos.
While only Tuesday's election will tell who takes which seats, it certainly looks like Republicans are going into California's U.S. House elections much stronger than they were six or even three months ago.