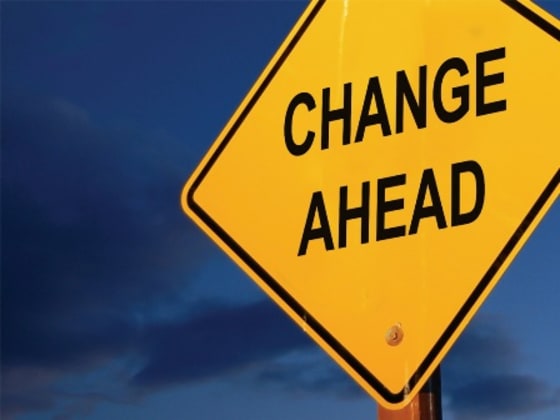 While Proposition 14, California's new open primary law, doesn't take effect until June 2012, it's still influencing this November's elections. The measure, opposed by both the state Democratic and Republican parties, was approved by voters in June. It sends the top two vote-getters in the primary to a November run-off, regardless of party affiliation. 
A big beneficiary is Lieutenant Governor Abel Maldonado, who insisted the proposition be placed on the ballot in return for supporting the February 2009 budget.  Maldonado, a moderate Republican, has touted the change in law as a way to reduce partisanship and legislative gridlock, and further empower the state's 3.4 million Independent "decline-to-state" voters. 
Maldonado's backing of the open primary, which was originally drafted and submitted by the California Independent Voter Project (CAIVP), won him the endorsement of IndependentVoice.org, a group endorsing the interests of decline-to-state voters. 
      "Abel Maldonado proved his independence when he took on both parties -- including his own -- to place Proposition 14 on the ballot, said Jason Olson, IndependentVoice.Org's director at a Capitol news conference October 4 announcing the endorsement.  "Because of his courage, 3.4 million independent Californians will be able to fully participate in every round of elections beginning in 2012. That's the kind of tough and nonpartisan leadership that independent voters are looking for," Olson said. 
Another GOP candidate is almost experiencing what it's like to run under Proposition 14 early.  Assemblyman Roger Niello, a Carmichael Republican, is squaring off against two Republicans and one Democrat in a special election to fill the seat of the late Sen. Dave Cox, a Fair Oaks Republican.  Niello's GOP opponents are Assemblyman Ted Gaines of Roseville and former Assemblywoman Barbara Alby, now a member of the state Board of Equalization. 
California's long-standing special election rules are similar to an open primary. Voters can cast a ballot for any candidate, regardless of party, with one important distinction – the top Democrat vote getter and the top Republican vote getter advance to the general election. 
Niello, a supporter of Proposition 14, says the freedom to vote for the candidate of your choice creates a different campaign. 
     "If this was a traditional Republican primary, my only potential voters would be Republicans and they would be my target for messaging," Niello said in an interview.  "With an open primary format, we will be speaking to all voters – Republicans, decline-to-states and Democrats. I think it works well with me because I've always had a lot of support from decline-to-state voters in all my elections." 
While no longer running for office, Gov. Arnold Schwarzenegger was a strong supporter of Proposition 14 and can point to its passage as part of his legacy of "reforms."  But, depending on who is elected governor, the person in the Capitol's corner office in January will either be opposed or lukewarm to Proposition 14.  At an April 1 campaign swing through Chico, in response to a question from the audience, GOP gubernatorial candidate Meg Whitman said that while she favored some type of open primary, she opposed Proposition 14 because it would restrict choices in the November runoff and, in some cases, mean no GOP legislative or congressional candidate appeared on the ballot.  Democrat Jerry Brown, speaking to the Silicon Valley Leadership Group in Mountain View on June 15, criticized the polarized partisanship in Sacramento. 
     "With the recent enactment of this open primary, that may hold some promise so that people can converge in a more moderate perspective," Brown was quoted as saying in The Sacramento Bee.  "You'd get two members from the same party where you would actually get more choice than you might otherwise get if you have parties as gatekeepers as they are now. This has the possibility of opening that up and therefore it gives me some optimism." 
But, Brown said, "Most of the history of reform is one of unintended consequences." 
Proposition 14's impact on California's politics would be magnified by several measures that strip lawmakers of the power to draw their own legislative district boundary lines, a process known as redistricting.  Voters approved one, Proposition 11, in November 2008. Also backed by IndependentVoice.org, it created a commission to draw boundary lines for California's 80 Assembly seats and 40 Senate seats, which at nearly 1 million constituents, are the largest legislative seats in the nation.  The state's auditor general, who is in charge of selecting the commission members, has winnowed the applications down to 20 Democrats, 20 Republicans and 20 "other" from whom 14 will become members of the commission.
Supporters argued that incumbent lawmakers draw districts to help re-elect themselves – an inherent conflict-of-interest – and independently drawn districts would lead to more competition.  "Coupled with the redistricting commission, the top-two primary will change California politics – but not immediately. Taken together, they could have a profound effect over the next six years," said Barbara O'Connor, emeritus director of the Institute for the Study of Politics and Media at California Sate University Sacramento. 
This November, Proposition 20, if approved by voters, would expand the commission's power to drawing lines for California's congressional delegation. Both Maldonado and IndepenentVoice.org support the measure.  The state's 53 representatives want to keep drawing their own lines and qualified a rival ballot measure, Proposition 27, to eliminate the commission. 
Eric McGhee, a research fellow for politics and political reform at the Public Policy Institute of California, counters that while more competitive seats can be drawn, it may not increase competition that much – or ensure the election of more moderate candidates.  "Is an increase in competition going to induce moderation? Maybe a little bit," McGhee said in an interview. "But at the end of the line, you don't get a huge change from either." 
As O'Connor says, some legislative seats – irrespective of redistricting – will stay liberal or conservative leaning simply because of demographics.  "El Dorado Hills is oranger than Orange County. That's not going to change no matter what district gets drawn," she said. 
McGhee says that an open primary system does not guarantee the election of moderate candidates. Other factors influence an election's outcome besides the electorate. Among them, a strong campaign organization and cash to get a candidate's message across.  "Now if you can get a moderate candidate who is well-funded and has a lot of organizational backing, a candidate like that would be advantaged by this new system," McGhee said. 
One thing all observers agree on, including Secretary of State Debra Bowen, is that an open primary gives all voters more choice, and because California is embracing an open primary, more states are considering switching as well.  McGhee says he's received calls from representatives of several states, including Wisconsin and Minnesota, to learn more about the top-two open primary. 
"Out here, we tend to think a little ahead of the pack," O'Connor says.