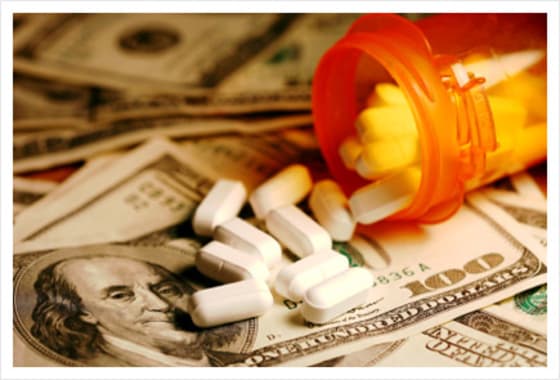 Johnson & Johnson is being sued by a group of California nursing home residents who allege the company conspired with pharmaceutical consultant Omnicare to push J&J drugs on them in violation of federal Medicaid laws.   According to the class action suit filed in a California federal court, "residents were overcharged for their medications, had additional medications administered and were unlawfully switched to Johnson & Johnson drugs."  
The class period began in April of 1997 when a "Supply Agreement" was reached between the two companies which provided certain J&J drugs with an "elevated status as the default drug of choice" for thousands of nursing home clients of Omnicare, a firm which "occupies a 'dual' role of a dispensing pharmacy and consulting pharmacy," the suit states. In return for its services, J&J allegedly gave Omnicare "performance rebates" which amounted to kickbacks.   The business agreement called for quarterly meetings between the companies to "review their joint 'business plan' and 'performance goals.'" It also provided a remedy so as not to expose apparent fraud: performance rebates would be labeled year-end bonuses.  
Petitioners claim J&J paid Omnicare to have its drugs labeled as "preferred." Drugs promoted by the agreement included Floxin, Risperdal, Levaquin, Aciphex, Procrit, Duragesic and Ultram. It is claimed that Omnicare was given "scripted communications" (subdued sales pitches) for a range of scenarios which encouraged physicians to prescribe J&J drugs over competitors' offerings. According to the suit, this scheme was part of J&J's "Active Intervention Program," a system that "was designed to shift market share to Johnson & Johnson from other pharmaceutical manufacturers."  
If true, both companies would be breaking the"best price law" for Medicaid – a federal measure which states that Medicaid gets to pay the lowest possible price for prescription drugs. The statute sets a threshold for discounts and rebates which can be assumed by the likes of Omnicare. If savings go above this level, they are required to be passed on to Medicaid.   To avoid the loss of a kickback, "the Supply Agreement required a retroactive price adjustment" by Omnicare if discounts broke the threshold. It is said that J&J worked with Omnicare to avoid the threshold altogether.  
Two potential classes are defined by the suit, California residents and a separate national class. Both classes consist of nursing home residents who received services from Omnicare and who were prescribed one or more of an enumerated list of drugs provided by them. The estates of eligible class members who have passed away have standing in the lawsuit.