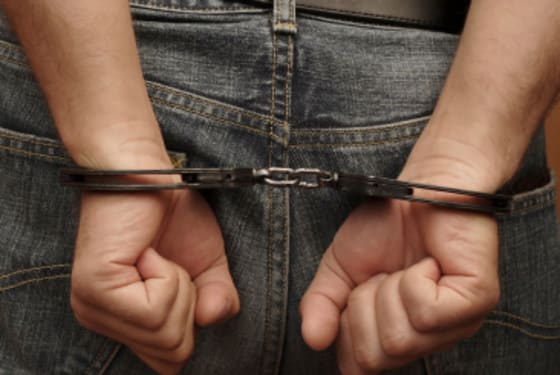 The Assemblyman behind Chelsea's Law, a piece of legislation which seeks to incarcerate sex offenders for life, is amending his bill to reduce its impact on the California state budget. The nonpartisan Legislative Analyst's Office determined that the longer prison sentences and mandates for lifetime parole monitoring in the original bill would cost hundreds of millions of dollars a year. 
Before the Senate Appropriations committee considers AB 1844 this week, Nathan Fletcher (R-San Diego) is proposing several changes to save on corrections spending in other areas. One such suggestion is to let petty thieves serve terms in county jails rather than state prisons.  "We want to focus on people we're afraid of and not people we're mad at, and we need to prioritize," Fletcher said. 
The Fresno Bee offers a summary of the substantive changes to the bill: 
     "[Fletcher's] bill now reserves life-without-parole for adult offenders who kidnap, drug, bind, torture or use a weapon while committing a sex crime against a child. 
     Fletcher also limited the bill's lifetime parole provision to habitual sex offenders and those convicted of such crimes as aggravated sexual assault on a child. Those convicted of other sex crimes involving children would be monitored for 10 or 20 years after leaving prison, depending on the severity of the offense... 
     To save on corrections spending, the bill has been amended to say that most offenders convicted of a repeat petty theft would be guilty of a misdemeanor punishable by up to a year in county jail. They would have to be convicted of petty theft four times before they could be sent to state prison for a longer sentence." 
The Department of Corrections and Rehabilitation estimated that reclassifying the penalty for petty theft to a lesser, misdemeanor charge would have kept more than 940 thieves out of prison over a recent 12-month period. This would have saved the state close to $50 million. 
Karen Pank, spokeswoman for the California State Sheriff's Association said her organization is worried that these changes might worsen county jail overcrowding. Despite these concerns, the association still supports Fletcher's bill. 
Recommendations from the state's Sex Offender Management Board have also been included in the bill. Stipulations such as the routine use of polygraph exams and a risk assessment approach to individual cases have been inserted to improve the monitoring of paroled sex offenders.
The hope is that such reforms will cut corrections costs by reducing the number of re-offenders. 
Chelsea's Law takes its name from Chelsea King, a 17-year-old Poway girl who was raped and murdered earlier this year. John Gardner, a convicted child molester, confessed to killing King and another San Diego County resident, 14-year-old Amber Dubois. Gardner is currently serving a life sentence.