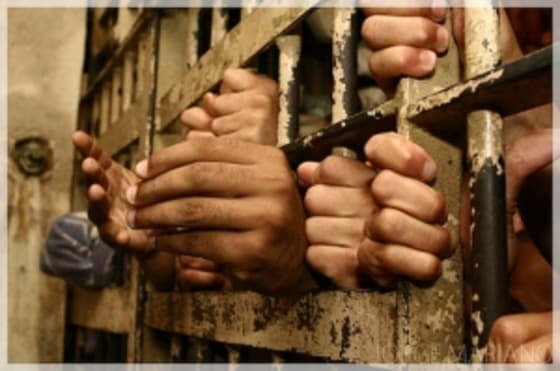 What is a "Public Health and Safety Approach to Drug Policy?" To find the answer, the California Endowment Center for Healthy Communities hosted a one day Conference last week. Organized by the Drug Policy Alliance and California Society of Addiction Medicine, guest speakers included physicians, therapists, administrators, policy makers and law enforcement officials. 
Attendee, Alternet.org blogger and physician specializing in addiction medicine, "doctork", chronicled the event in a recent post. Aside from calling into question the specious science backing marijuana prohibition, participants seemed to reach a consensus on conventional "abstinence-based" drug policy. Their conclusion: it's an indefensible failure. 
Most attendees looked toward a "harm reduction approach" to addiction treatment and policy enforcement which would encourage addicts to seek help without fear of a criminal label and the social stigmas derived from today's draconian penal code. 
Pete White, founder and Co-Director of the Los Angeles Community Action Network, exposed (in a rather impassioned speech before delegates) what he believes to be the driving force behind continued official support for the failing War on Drugs – the "prison-industrial complex." 
Countering conventional "drug war propaganda" – that progress is being made on the front lines – White's advocacy group maintains that the war has only escalated since its inception and victimized countless numbers of California citizens because of its counterproductive and unsustainable strategy (not to mention its "ignoble ends"). 
Paraphrasing White, doctork relates:
     "It is not unusual for an undercover police officer to say something like this to a homeless person in the 'skid row' areas of the city: 'Hey, man, I got 20 dollars in my pocket, what have you got for me'? So, a homeless person goes to 'get something' for 20 dollars only to find himself in handcuffs upon return, now charged with possession with intent to sell, a much more serious offense which will also make it impossible for him to enter some kind of 'diversion' program." 
Such nefarious practices are fully supported by an industry that wants, according to White, "more privatized jails and prisons, more prisoners, more prison guards, more probation and parole officers, more, more, more... and whose lives they destroy in the process is of very little concern to any of them." 
Mr. Jakada Imani, Executive Director of Ella Baker Center for Human Rights, echoed White's views, adding that the movement to round up people for minor drug possession creates a "second-class" of citizens who become "damned to a life of poverty and exclusion". The negative socio-political consequences of such arrests far outweigh the potential good of current federal and state drug policies, Imani argued. In essence, popular enforcement actions "benefit only two groups of individuals: the 'prison-industrial complex' and the makers of tobacco and alcohol who would love to keep their 'monopoly' on the mind-altering substances in this country." 
Two speakers, Donald MacPherson and Kyle Kazan of Law Enforcement Against Prohibition, offered their sentiments on the drug war from the unique perspective of police officers. It is their claim that most police departments support possession arrests (especially marijuana related ones) because they boost department funding. But, as MacPherson so poignantly stated, "You cannot arrest yourselves out of this problem... Rational drug policies must rest on four pillars of Science, Compassion, Health and Human Rights". The concern is that law enforcement all too often makes its own drug policies, a task meant for addiction treatment professionals he said. 
Several guests pointed to the drug policies of Vancouver and Portugal as exemplars of a much more rational approach to lessening the social ills that they perceive are attached to narcotics addiction.  
MacPherson, former Drug Policy Coordinator of the City of Vancouver, explained how that city took to decriminalizing substance abuse including its institution of a supervised injection facility which has been a key factor in lowering needle-transmitted diseases. 
Portugal has had astounding success with its now nine-year-old national harm reduction policy on drugs. Fatima Trigueiros, Senior Adviser to the Executive Board of the Institute on Drugs and Drug Addiction in Portugal, pointed out that even though drug possession has been decriminalized across the board in her country, no "Armageddon" of exploding drug use and crime ensued.
Quite the contrary can be observed today. Since decriminalization, drug use in Portugal actually fell by ten percent. Though initially a wedge issue between left and right leaning factions in that Parliament, the new approach presently entertains the distinction of being one of the only policies supported by all parties of the government. The dire predictions by critics that Portugal would become a "drug tourist destination" never panned out and (as in Vancouver) the rates of diseases (including HIV) associated with injection drug use have declined. 
As was to be expected, support for California's fall ballot initiative to legalize the personal use of marijuana (Proposition 19) was expressed by the majority of California policy reformers in attendance. This was made clear when Dr. Ethan Nadelmann, Executive Director of the Drug Policy Alliance, made a heartfelt and passionate speech during the closing Plenary session. His call to end the "destructive and futile" drug war and support Prop 19 was met with unanimous and thunderous applause. 
Doctork surmises the conference was a great success, writing: 
     "It underscored the pressing need for a scientific approach to the drug abuse problem, the central role that basic human rights should play in whatever is being done, with the law enforcement not as a 'legislator', but as a link in the chain of rational drug policies that are both scientifically sound and practically effective."