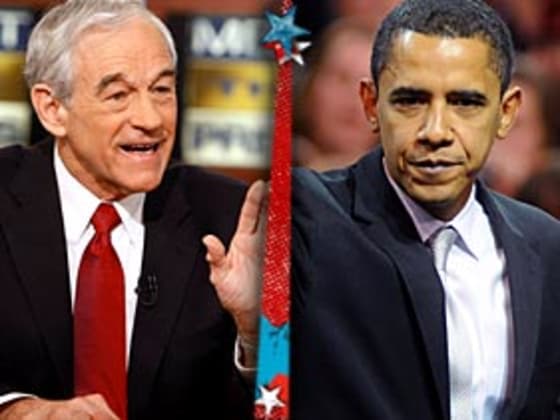 According to the latest poll, President Obama remains ahead of all potential GOP rivals, but Ron Paul maintains a decisive lead in the Independent category.
Mitt Romney, Sarah Palin, Mike Huckabee, and Newt Gingrich all lead President Obama when it comes to Independents, but Paul is by far the most popular.  In the hypothetical GOP field, Paul receives the highest favorable ratings amongst Independents and leads Obama by 18% in this rapidly growing segment of the national electorate.
This number appears to confirm Paul's earlier showing in a Rasmussen poll, though this time, Paul trails Obama by 10% overall.  In this more recent poll, Paul's weak support from Republicans seems to be a significant statistical weakness.
While Dr. Paul's strict constitutional approach, staunch fiscal conservatism, and anti-war platform garner strong support from Independent voters, Republican voters remain largely unimpressed.  As I've written previously, the numbers continue to support the premise that Ron Paul's only legitimate chance of running a competitive presidential campaign in 2012 would be a third party, Independent bid.
As it stands now, most of the GOP base rejects his foreign policy, while Independents, Democrats, and libertarian-minded Republicans offer a more widespread base of support.