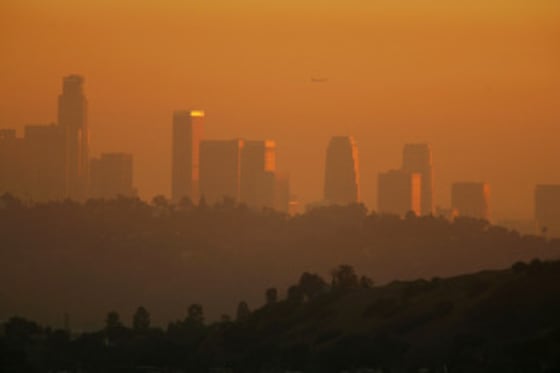 With less than a year left in his term, and a rather dubious set of credentials trailing his exit from politics, Governor Schwarzenegger could be forgiven for laying low. However, Schwarzenegger has taken an interesting, and diametrically opposed tack on the subject – rather than retreat behind the political curtains.  He has instead made it his mission to stay as active and influential in California politics as possible, despite his lame duck status.


Unfortunately for Schwarzenegger, that strategy appears to have hit something of a snag. Witness the recent controversy over apparent attempts by the Governor's staff to illicitly use taxpayer dollars to achieve particular political goals. The Los Angeles Times reports:
     "An aide to Gov. Arnold Schwarzenegger used government resources for a political campaign against a proposal that would suspend California's anti-global warming law, according to documents released by a taxpayer group Thursday. Lisa Kalustian, a chief deputy director in the governor's Los Angeles office, sent an e-mail from her state account at 11:09 a.m. March 30 that included an "endorsement form" with the letterhead and address of Californians for Clean Energy & Jobs, the name of a political group formed to fight the proposal."


The alleged abuse of tax money may not be immediately obvious to the reader – after all, sending emails is a fairly innocuous task. However, where the problem comes in is that Kalustian, the staffer involved in this recent bit of scandal, wrote the email during her time on the job – a job that was funded by taxpayer dollars.
As such, proponents of the California Jobs Initiative, which Kalustian was attempting to stop via her correspondence, argue that Kalustian's writing of the email, even if it took fifteen seconds, was done during fifteen seconds of time in which she was getting paid to do the peoples' business, not nurse her own political predilections.


To the governor's credit, Schwarzenegger's office, rather than attempting to defend Kalustian, has admitted fault and promised not to let the offense occur again. However, given the Governor's large personal stake in the law that the California Jobs Initiative explicitly attacks (namely, his global warming measure, AB 32), it is worth wondering if perhaps the governor's style has created rather an overenthusiastic culture among his staff, as well as a somewhat alarming shift in conventional perceptions of gubernatorial power.
To be sure, much of what Schwarzenegger's staffer did was par for the course among national politicians, but the question of whether public employees should be using publicly funded time to pursue private political causes is an open question – one that directly implicates Schwarzenegger's aggressive, populist and heavy-handed style. Said style has arguably given the Governor's staff substantial political incentives to fly under the radar in order to protect their boss's legacy using the very methods he does.


Naturally, commentators on both sides are likely to spin more out of the event than is definitely there, but the questions it raises should not get lost in an ocean of noise.