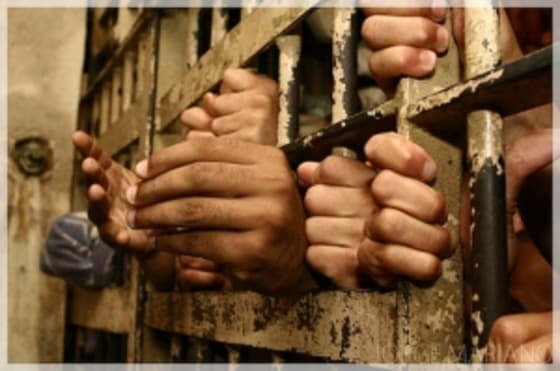 A U.S. District Court in Los Angeles is hearing a class-action lawsuit about the federal government's right to detain illegal immigrants for periods longer than six months without bond.


Currently, there are 1,400 immigrant detainees in the Los Angeles area. According to a list released by the U.S. Department of Justice, more than 350 of them have been imprisoned in California facilities for longer than six months while their deportation cases are being settled.


The American Civil Liberties Union of Southern California obtained the list by a federal court order late last month.  Authorities at U.S. Immigration and Customs Enforcement opposed the disclosure, and lawyers from the department continue to fight the ACLU over bond hearings for immigrant detainees.


The ACLU, along with the Stanford Immigrants' Rights Clinic, and the law firm of Sidley and Austin filed the suit. It challenges whether federal officials should detain illegal immigrants, pending the completion of their cases, for more than six months without granting them hearings to be released. As it stands now, there is no limit to the duration an immigrant can be detained while their case is being resolved.


Current regulations provide that only detainees who cannot be deported within six months of their case being concluded are afforded bond hearings.


Director of the immigrants' rights and national security program of the ACLU of Southern California, Ahilan Arulanantham, said that asylum is being sought by many of the class members. He claims that some have been held for years, and around a third have never been represented by an attorney. He divulged to the L.A. Times that lawyers chose the seemingly arbitrary six-month mark based on due process and detention case law.


Customs revamped its rules on detention last year. It is now the policy of immigration officials to release newfound illegals seeking asylum if they can prove their identity, pose no threat to the community, and have a legitimate fear of being harmed if sent home.


The more lenient code is little solace to immigrants stuck behind bars who claim they too are escaping persecution in their homeland.