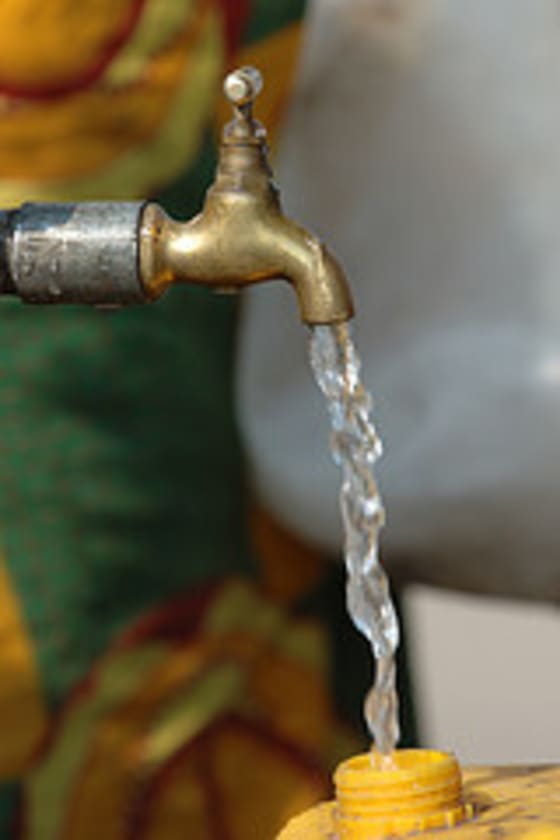 Earlier this month, California lawmakers and Governor Schwarzenegger agreed to a five-pronged "solution" to the statewide water crisis. The solution in question is composed of four bills (Senate Bills 1, 6, 7 and 8) and what the governor's office describes an $11.14 billion bond that will "fund, with local cost-sharing, drought-relief, water supply reliability, Delta sustainability, groundwater protection, and water recycling and water conservation programs." It's both refreshing to see state lawmakers recognize that $11.14 billion is a lot of money, especially when well managed, and depressing to see just how fast lawmakers are hoping to spend more than $11 billion of taxpayer money on ideas more abstract than concrete.
Senate Bill 1 restructures the Delta Protection Commission and establishes the Delta Stewardship Council, among other things. This is of importance to all state residents, as if the council can provide an affective answer to the delta water restriction crisis, it could affect the livelihood and lives of many residents, including farmers in small valley towns where unemployment is nearly 50 percent. Senate Bill 6 focuses on the monitoring of groundwater throughout the state, and offers financial consequences to those local organizations which do not implement groundwater monitoring plans. Senate Bill is that infamous one which makes mandatory the conservation of water. Senate Bill 7 "requires the development of agricultural water management plans" and pushes water suppliers closer to the 20x2020 goal of having a "20 percent reduction in urban water use," according to the statement from the Office of the Governor. This is a piece of legislation which will affect every resident, as it mandates exactly how much water the individual can use on a given day. Senate Bill 8 focuses on water diversion and its relation to the delta. In addition, it also offers a framework for how to spend $546 million, obtained through voter-approved propositions, on water use grants. The $11.14 billion bond, known as the Safe, Clean and Reliable Drinking Water Supply Act of 2010 would fund activities such as conservation, water recycling, drought relief, "Delta sustainability" and "water supply reliability" (the latter of which would receive $1.4 billion in funding).
The Office of the Governor lauded the proposed fix as a historic move, perhaps mostly because the governor and the legislature at least see eye to eye on one thing: there is a problem affecting the state, and the time to sit, twiddling thumbs has passed. Though the idea behind the package is a positive one, there still does not appear to be a cohesive plan on how to address the drought, other than trying to legislate the amount of water individuals can use, and throwing more money towards loosely defined conservation and sustainability projects. Updating the aging water infrastructure is necessary, but reading through this plan, one cannot help but get the idea it was cobbled together in a hurry, to provide perceived relief rather than an actual plan. Let us hope something good can come out of this very expensive plan.