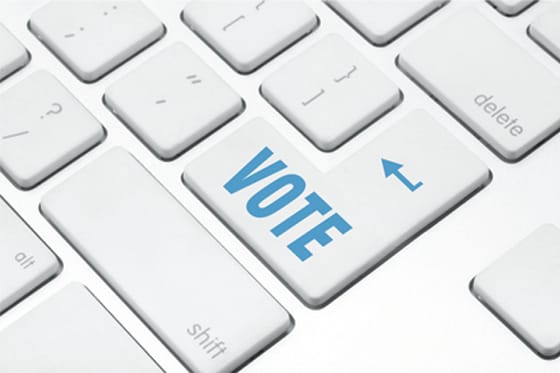 Credit: Alexander Mak // Shutterstock.com
Voter registration has managed to become a politically divisive issue, prompting multiple states in the US to change their voting laws. Currently, Senate Bill 44, authored by Senator Leland Yee, provides a less polarizing solution to increase voter turnout.
Rather than alter the voter ID laws or voter requirements like many other states, SB 44 aims to affect voter turnout by making the online voter registration webpage more accessible.
The proposed legislation would require all websites maintained by the state to "include a hyperlink on the site's homepage to the online voter registration page of the Internet Web site of the Secretary of State."
Holding elected officials accountable in a representative republic is a central part to maintaining a democratic regime. As citizens, the only way for us to hold these elected officials accountable is through voting.
Allowing elected officials to govern freely without the danger of being ousted in an election is detrimental to the democratic process, enabling our politicians to serve the special interests rather than the public interest.
Increasing the visibility for voter registration tools is a nonpartisan policy proposal, aiming to increase the number of registered voters among Internet users who visit government websites — similar to the Motor Voter Law passed during the Clinton Administration.
Rarely are policy proposals void of partisan ties and the increased visibility of voter registration material conveys a heightened sense of importance for voter participation. Whenever a chance arises to solidify the fabric of our democracy, the opportunity should not be squandered.
As of June 12, SB 44 has been referred to the Committee on Appropriations, where it will be heard July 3, 2013, in hopes of being made into law. There is seldom a wrong time to make voting more accessible to the average citizen.