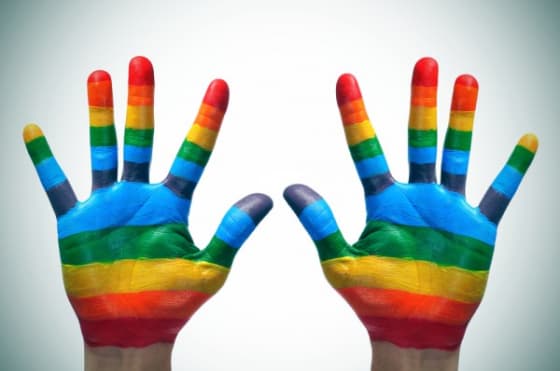 Credit: nito / Shutterstock.com
Newly introduced legislation could allow businesses in Washington to refuse service to customers based on religious or philosophical beliefs.
The bill may be a response to recent controversy in Richland, Wash., where a Richland florist cited religious objection in refusal of service to two men who wanted to buy flowers for their wedding. Opponents of the bill argue that the its primary goal is anti-gay discrimination. Richland is in the legislative district represented by Senator Sharon Brown (R), one of the bill's 11 sponsors.
Brown was contacted for comment, but has not yet responded.
Washington state Senate Bill 5927 "addresses the state civil rights act with regard to the right to engage in commerce free from discrimination." And by addresses, the bill means it severely limits the scope of that act.
The bill had its first reading on April 26, when it was referred to the Senate Law & Justice Committee. The self-contradictory legislation starts out establishing freedom of belief with statements such as this:
"This body finds abhorrent all forms of discrimination, including those forms of discrimination targeting religion or belief."
It even establishes the right to freedom from discrimination based on sexual orientation in one of several lines taken straight out of the state civil rights act :
"The right to be free from discrimination because of race, creed, color, national origin, sex, honorably discharged veteran or military status, sexual orientation, or the presence of any sensory, mental, or physical disability or the use of a trained dog guide or service animal by a person with a disability is recognized as and declared to be a civil right."
But then hits its target with this:
"Nothing in this section may burden a person or religious organization's freedom of religion including, but not limited to, the right of an individual or entity to deny services if providing those goods or services would be contrary to the individual's or entity owner's sincerely held religious beliefs, philosophical beliefs, or matters of conscience." "This subsection does not apply to the denial of services to individuals recognized as a protected class under federal law applicable to the state as of the effective date of this section. The right to act or refuse to act in a manner motivated by a sincerely held religious belief, philosophical belief, or matter of conscience may not be burdened unless the government proves that it has a compelling governmental interest in infringing the specific act or refusal to act and has used the least restrictive means to further that interest."
Essentially, this bill attempts to justify discrimination on the premise that not allowing people to discriminate would be a form of discrimination itself.
(Washington State Senate Bill 5927 can be read and downloaded here.)