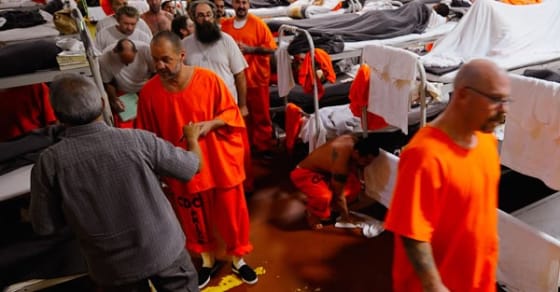 SACRAMENTO - A bill to reallocate funding from the state prison system to front line law enforcement, jail operations, community and a variety of treatment, educational, and job training services died in the Senate Budget Committee yesterday by a 5-9 vote. The "Realignment Reinvestment Act," SB 144, was presented by Senator Anthony Cannella (R-Ceres) to "directly link to the number of "realigned" offenders in each county, which is much more equitable than the current funding allocation formula," according to Canella's press release.
The Realignment Reinvestment Act was a common sense solution to the insufficient and inequitable funding of the state's prison realignment program. We are continuing to overburden our local government agencies by not providing them the resources they need to adequately deal with the criminals that are being diverted from state prison to county jails," said Senator Cannella. "Even though the Realignment Reinvestment Act failed in the Budget Committee, I remain steadfastly committed to allocating more funds to local law enforcement and rehabilitation programs to better protect our communities and reduce recidivism.
Realignment began in October 2011 following a Supreme Court decision that required California to reduce its state prison population. In response, the California Legislature passed AB 109 and AB 177, which realigned the prison system. In effect, prisoners were simply pushed out of the state system and into county systems, placing a large financial and safety burden on county governments.
Canella says that "counties, particularly those in the Central Valley, have witnessed a clear spike in the numbers of criminals that have been diverted to local authorities in order to minimize overcrowding and reduce costs at California state prisons."
Many are predicting an increase in crime rates in the coming years. In 2011, California's prison population declined 9.4 percent, but it's not because there are less criminals. Counties are being forced to bear the burden of realignment and they won't get help from SB 144.