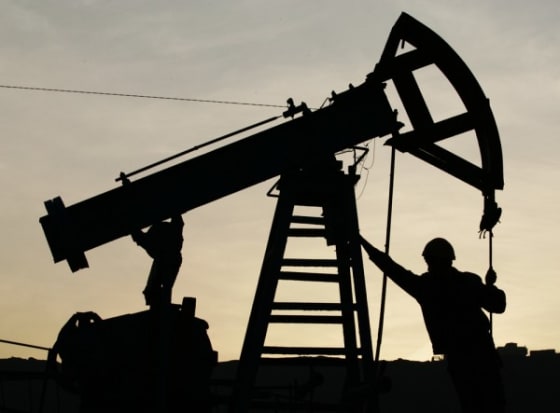 Credit: Northfoto / Shutterstock.com
Last week, Californians for Responsible Economic Development (CRED), a student-led organization, started circulating a petition for a proposed ballot initiative that would create a 9.5 percent oil severance tax in California.
CRED filed an initiative with the attorney general titled, "Tax on oil and natural gas. Revenues to education, clean energy, county infrastructure and services and state parks." It would create a 9.5 percent tax on the oil and gas extracted from California's subsoil. The Legislative Analyst's Office (LAO) estimates this tax would create between $1.5 and $2 billion in revenues for the state.
The initiative provides the following allocation of funds:
During the first ten years, 60 percent of the revenue brought in would go to education for classroom instruction (split equally between UC, CSU, community colleges, and K-12 schools), 22 percent would be allocated for clean energy projects and research, 15 percent would go to counties for infrastructure and public health/safety services, and 3 percent to state parks. Thereafter, the allocation would be 80 percent to education, 15 percent to counties, and 5 percent to state parks.
The organization behind the initiative now has 150 days to collect 505,000 signatures in order to quality the initiative for the 2014 ballot. Senator Noreen Evans also introduced a bill with a similar objective in the Senate earlier this year. SB 241 would create a 9.9 percent oil severance tax, which would allocate 93 percent of funds to higher education and 7 percent to state parks. Senator Norren Evans also endorsed the ballot initiative.
The rationale behind these initiatives and the other numerous unsuccessful initiatives over the years is that California is the only oil producing state that does not have an oil severance tax. With important budget cuts to education and park services in recent years, proponents of the initiative believe it is time for the fourth oil producing state in the country to better tax its oil resources.
Supporters also argue that such a tax would not be handed down to California customers through an increase in gas prices. James Bushnell, Associate Professor of Economics at the University of California-Davis and research associate at the National Bureau of Economic Research, said the price of gasoline is determined by world oil prices and the availability of refinery capacity within the state, not the cost of locally produced oil.
However, opponents of the severance tax believe looking only at the oil severance tax is wrong and the overall tax system needs to be considered to have an accurate picture. A study published in 2008 by Dr. José Luis Alberro and Dr. William Hamm reveals that when the analysis includes California's corporate income tax, property tax and sales tax, oil companies in California actually pay a tax percentage that falls in the middle compared to other states.
Their study also concludes that by adding a 9.9 percent severance tax (percentage considered by the California Legislature at the time) on top of its other taxes, California would end up becoming the oil-producing state with the heaviest tax burden for oil companies. Opponents argue that this would lead oil companies to leave the already declining California oil industry, costing the state thousands of jobs.
In the past, oil severance initiatives in California have not been successful. In 2006, Proposition 87, which would have created a similar tax, was refused by 55 percent of Californians. However, this was before the 2008 crisis happened and the booming exploitation of unconventional oil through hydraulic fracking.
With the Monterey Shale that could hold billions of oil barrels and public finances in the red, California may decide it is time to adopt an oil severance tax.