Credit: Texas Tribune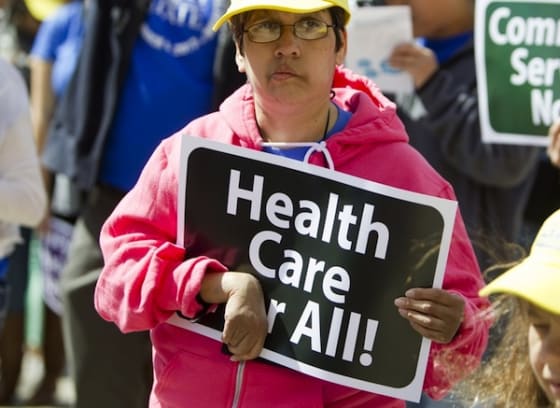 On April 23, the Texas House Appropriations Committee passed HB 3791, a Medicaid bill that would reject expansion of the program in favor of private market strategies for insuring low-income Texans.
The bill was created by state Representative John Zerwas (R-Simonton) and sponsored by Representatives Ralph Sheffield (R-Temple), Donna Howard (D-Austin), and Garnet Coleman (D-Houston). It passed 15-9, with all no votes coming from Republicans who, while generally agreeing with the bill, felt it wasn't properly vetted by the committee.
"I want to have further conversation in the Appropriations Committee before voting out such an important piece of legislation," said Rep. Stefani Carter (R-Dallas), who voted against the bill.
Because the end of the legislative session is rapidly approaching, very little debate was heard during a hurried morning meeting before the committee voted on HB 3791. Even those in support of the bill expressed concern about the lack of time spent debating it.
"It's clear the committee is not ready to vote. I have a real sense of discomfort with my vote," said Representative Susan King (R-Abilene), who voted for the bill.
"We need to have this conversation at the level of the House," committee chair Jamie Pitts said, explaining why he voted to move forward with the bill. "We'll all have the opportunity to weigh in on this."
The legislation would direct state officials to seek the state's Medicaid money in a block grant, pursue a federal waiver to use Medicaid expansion money to help low-income Texans purchase private insurance, and allow Texas to plow premium taxes into private insurance plans for low-income Texans.
"This is not an expansion of Medicaid — this is the creation of a new program that leverages our private sector," Rep. Zerwas told the committee.
Additionally, a provision was recently added that would create a task force made mostly of legislators to advise state officials on implementing the bill's goals and to report on the progress made before the start of the next session.
The bill now moves on to the House floor. It has a good chance of passing.