Today, the Internet welcomes the White House to the micro-blogging social network Tumblr. In its first post, the White House on Tumblr promises videos, charts, transparency, and of course, GIFs.
While Tumblr is most commonly known for its abundance of GIFs and memes, it has come to serve a political purpose. As we know all too well, politics aren't always as exciting as they are during an election season.
Empirically, Tumblr makes politics fun...
First Post: The White House, Tumbling Things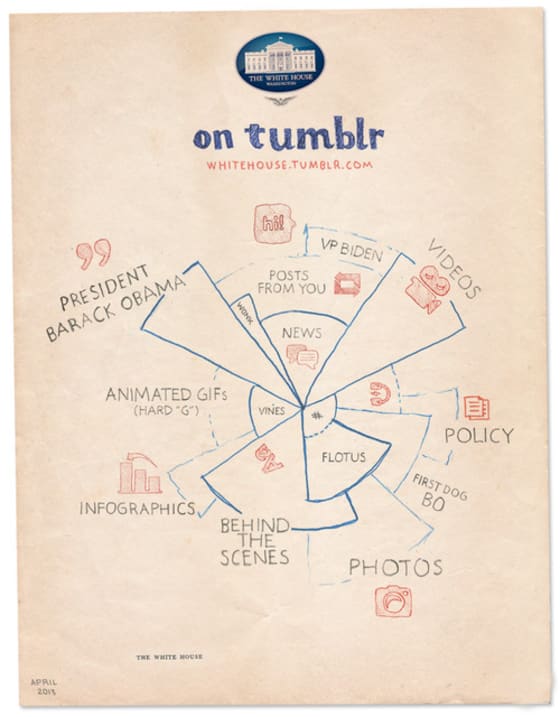 Think back to the Tumblr wholly dedicated to Paul Ryan spoofs of the "Hey Girl" meme. And the Tumblr "Ron Paul Swanson" that consists entirely of images of Ron Paul matched with quotes from Parks & Recreation's "least favorite Libertarian" Ron Swanson. Or that one time Tumblr live GIF-ed the entire presidential debate.
Tumblr even assigned its own bloggers to cover both the Republican and Democratic conventions back in the fall, with the goal  of providing a "unique Tumblr-ish take on the proceedings, one that can be at once substantive and silly, relevant and irreverent." 
With citizens still recovering from the political hangover that resulted from the 2012 election, Tumblr could be just what the White House needs to encourage political engagement in a less formal atmosphere.