credit: polarimagazine.com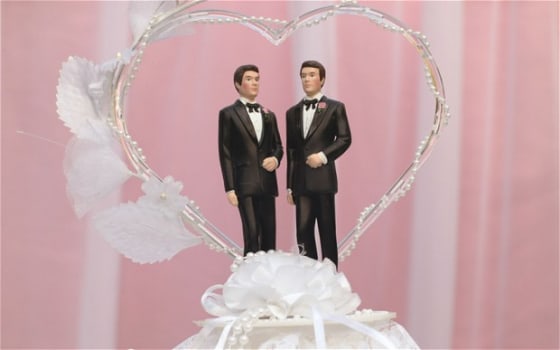 The Federal Elections Commission decided on Thursday that same-sex couples married in states that recognize their unions are not eligible to donate to campaigns jointly.
The issue arose earlier this month when Republican Dan Winslow, candidate for the Massachusetts Senate seat vacated by Secretary of State John Kerry, requested clarification on whether or not his campaign could accept joint donations from a same-sex couple legally married in the state of Massachusetts.
To the question, "When a candidate's committee receives contributions from same-sex couples married under state law, may the committee apply 11 C.F.R.110.1(i) to these contributions?" The FEC responded:
"No... so long as the relevant provisions of DOMA remain in effect, the Committee may not apply 11 C.F.R. 110.1(i) to contributions from same-sex couples married under state law."
Voting 5-0, the commission unanimously agreed Thursday that until federal law recognized same-sex marriage, joint contributions would constitute making a donation in the name of another, which is prohibited under the Federal Election Campaign Act of 1971.
The FEC's ruling cited the Defense of Marriage Act's definition of 'spouse' -- being only between one man and one woman -- as the determining factor that would preclude same-sex couples from recognition under federal regulations. Pointing to the upcoming Supreme Court decision, the FEC intends to revisit the question once the high court rules later this year.
The request from Winslow came as an olive branch to independent-minded Massachusettsians, who may warm up to his campaign following a more open social values platform. Compared to his Republican competitors: Gabriel Gomez, a former Navy SEAL turned politician, is in favor of same-sex marriage whereas Michael Sullivan, a former U.S. attorney, recently shifted his stance on the issue.
Winslow will face a tight primary vote come April 30, and trails Gabriel Gomez in fundraising with $244,000, according to Mass Live.