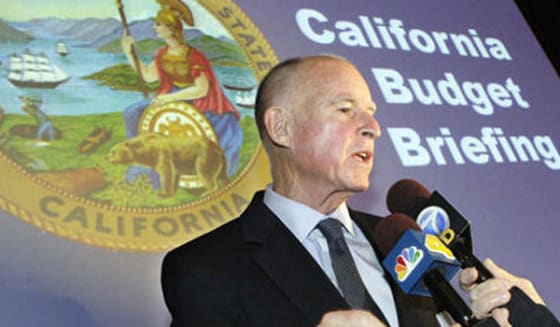 The California Legislative Analyst's Office (LAO) released surprising numbers Tuesday. According to the LAO, California has brought in unexpectedly higher tax revenue for April and may close out the largest tax revenue month of the year several billion dollars ahead. Personal Income Taxes (PITs) account for almost 60 percent of revenue for California.
Governor Jerry Brown's budget estimates projected about $8.5 billion in revenue was necessary to stay on target with regards to proposed spending for 2014. As of Tuesday, the LAO reports, "That target now has been surpassed, meaning that the state could be on track to finish 2012-13 a few billion dollars ahead of the administration's revenue estimates."
Many were expecting stronger returns from the start. Since proposition 30 was passed in November, higher income residents likely realized more income from 2012 than they would have otherwise in anticipation of higher taxes following the end of the fiscal year in July.
Exercising caution, the LAO kept some reservations as to the long-term implications of April's higher than expected income tax revenues:
"Definitive data on tax collections and economic trends becomes available on a lagged basis over time. It will take many months until data materializes that provides a solid answer as to how much of this fiscal year's likely revenue gains is related to the income accelerations described above."
While lawmakers and budget experts will be watching these returns closely, the Small Business and Entrepreneurship Council released its 'Best and Worst Tax Systems' for all 50 states; California was ranked 50th.
The SB&E Council's report laid out how California stacks up against the nation when it comes to income, sales, and corporate tax rates. The report said California "has made a very bad situation even worse with its recent increase in personal, capital gains, dividend and interest tax rates."
California's national competitiveness in terms of tax rates has taken center stage in the state's budget debate. Governor Brown has voiced restraint for usage of potential additional funds, yet other lawmakers in Sacramento may be more inclined to capitalize on the new revenue.