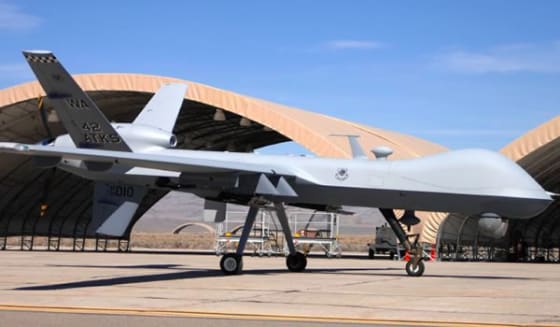 SAN DIEGO - The drone debate has died significantly since Rand Paul's anti-drone filibuster last month. But that hasn't stopped lawmakers in California from pushing some of the most comprehensive and privacy-protecting reforms in the country.
As amended last week, California's AB 1327, introduced by Jeff Gorell (R-Camarillo), would ban armed drones and significantly limit the use of unmanned drones by public agencies. The bill would require approval by local public legislatures for any acquisition, contract, or use of an unmanned aircraft system and to give public notice upon any deployment.
The bill also has privacy protection provisions: "images, footage, or data obtained through the use of an unmanned aircraft system under these provisions to be permanently destroyed within 10 days, except to the extent required as evidence of a crime, part of an ongoing investigation of a crime, or for training purposes, or pursuant to an order of a court."
The bill would also make it illegal to arme a drone with a weapon or other device could cause serious bodily image, death, or significant property damage. It would also prohibit the use of drones for surveillance purposes and would provide remedies including an injunctions and fines up to $5,000/day for any violation.