Credit: M.LIBERT/«20 MINUTES»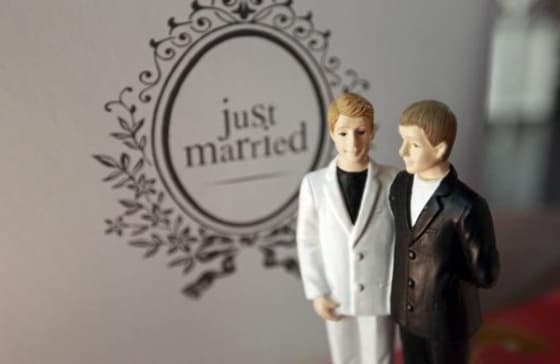 On Tuesday, France became the fourteenth country in the world to legalize same-sex marriage. The French Parliament, after months of legislative process and a very vocal opposition from the French Catholic community, finally passed the law creating marriage equality.
Soon after his election in May 2012, socialist President Francois Hollande made the legalization of same-sex marriage a priority. With more than 55 percent of the French population in favor of legalizing the union of same-sex couples and a majority in parliament that would support the law, this should have been a smooth process.
On the contrary, the nation of the Declaration of Human Rights saw its parliament discuss the law for nearly 200 hours in chaotic conditions unworthy of modern democracy. Representatives on both sides were disciplined 126 times during the debates, but they came to blows, starting a brawl requiring a suspension of the session.
The outbreaks of criticism were not limited to the parliament. Opponents of the law, mostly the French Catholic community, organized many protests in Paris that gathered several hundred thousand people coming from all part of France. Despite the pacifist nature of most of the protesters, a number of homophobic verbal or physical attacks have sadly been reported.
During the six months of heated arguments, same-sex marriage was calmly adopted in other parts of the world. In the United Kingdom, conservative Prime Minister David Cameron pushed the House of Commons to vote in favor of the legalization, despite the opposition of some members of his party.
Uruguay became the twelfth country in the world and second South American country to legalize same-sex marriage on April 10. New Zealand's conservative-controlled parliament also adopted same-sex marriage a week later.
In the end, despite all the protests, the name-calling, and the violence, France finally came through and legalized same-sex marriage. It is now time for celebration for many French people and, more importantly, for appeasement for the whole country.
If only this historical moment could have been concluded with the same humor displayed by Maurice Williamson, a conservative member of parliament in New Zealand.
http://www.youtube.com/watch?feature=player_embedded&v=XCA8CA2hUoQ#!