Credit: Time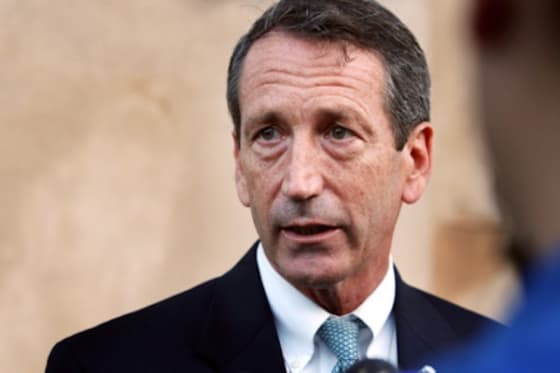 On April 17, the National Republican Congressional Committee decided to stop funding the campaign of former Governor Mark Sanford, who is currently running against Elizabeth Colbert Busch for a congressional seat in South Carolina. The move comes after the release of court files that reveal Mark Sanford trespassed on his ex-wife's property.
"I did indeed watch the second half of the Super Bowl at the beach house with our 14 year old son because as a father I didn't think he should watch it alone. Given she was out of town I tried to reach her beforehand to tell her of the situation that had arisen, and met her at the back steps under the light of my cell phone when she returned and told her what had happened," said Mark Sanford in a statement released over Facebook on April 17.
Sanford faced controversy during his governorship when he had an extra-marital affair in 2009. His wife later divorced him and received custody of their children.
"The reason this is bad is because it takes all of Sanford's problems in the past and takes them right into the present. Every dollar that he's spent reforming his image has been wiped away," said a GOP official to the National Journal.
The news also comes after Democrats started pouring money into the race. The House Majority PAC, a Democratic group, ran a TV ad slamming Sanford for his misconduct as governor.
Some national Republicans were already wavering on his candidacy since the party has a 17-seat majority in the House, meaning they could afford to lose the seat. Another reason for the withdrawal of support is due to the potential embarrassment for Republican candidates nationwide.
A Lake Research Partners poll dated March 25-27 showed Elizabeth Colbert Busch with a slight lead over Mark Sanford, 47-44 percent. The margin of error for the poll was 4.4 percent. The controversy is expected to hurt Sanford's campaign even more.