(Credit: Chicago Tribune)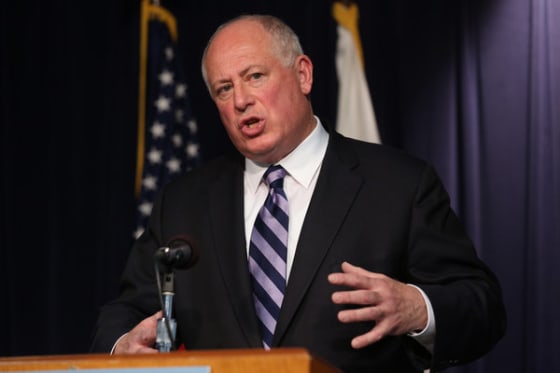 With an Illinois concealed carry deadline of June 9 approaching, supporters on both sides of the issue experienced setbacks this week.
On Wednesday, the House rejected a strict proposal on concealed weapons. It was based on a restrictive New York statute that was upheld by the US Supreme Court this week.
Then on Thursday, the House rejected 64-45 an NRA-supported bill that was sponsored by Rep. Brandon Phelps, a downstate Democrat. 71 votes were needed for passage. According to the Chicago Tribune, had Phelps' bill passed:
"Guns could have been carried on mass transit buses and trains but banned from taverns, schools, casinos, stadiums, child-care facilities, universities, and government buildings, including courthouses, legislative offices and the state Capitol."
Since the House failed to reach 71 votes on Phelps' bill, it also rejected the so-called home-rule provision. Governor Pat Quinn, who has sought more restrictive regulations, suggested the idea a week ago. Home-rule provisions would have allowed communities to enact their own concealed carry provisions if the state government failed to enact its own by the June deadline.
State Sens. Tim Bivins, a Republican, and Kwame Raoul, a Democrat, are working on a compromise bill that aims to alleviate the tensions and differences within the regions of Illinois. Upstate Chicago favors stronger gun control measures while southern Illinois generally favors gun rights. According to the compromise, the majority of Illinois would be governed by a "shall issue" law. Cook County, where Chicago resides, would be exempted and could conceivably enact a more restrictive "may issue" law.
"Shall issue" laws grant that, while the government still has the final say, most applicants who pass the minimum requirements will be granted a concealed carry permit. A "may issue" statute could still deny permits to applicants who fulfill the qualifications. However, Phelps has said, "This is probably the strictest 'shall carry' bill in the country."
Republican State Senator Kyle McCarter brought up what may become a common criticism of the proposed compromise bill on Twitter, "Concealed Carry law excluding Cook County? Does this make sense & what happens when you cross the county line?"
The deadline is quickly approaching and the Illinois state government has made little progress in passing some form of concealed carry. Each side is still far apart on what regulations to enact and the votes this week illustrate that division.
Illinois, the only remaining state without concealed carry, had its ban overturned last December and was given six months to pass legislation regulating its use. The deadline is June 9. Failure to meet this will mean zero restrictions on carrying concealed weapons on that date.