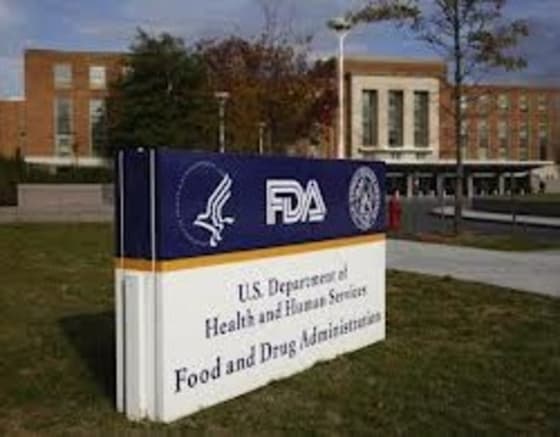 The Food and Drug Administration (FDA) says food growers can't tell you why their nutrient dense foods are healthy. In the past cherry growers and walnut producers have been threatened with legal action because they want to tell consumers about the science behind it. Yet, government's own Department of Agriculture tells us we should eat these foods.
The Free Speech About Science Act H.R. 1364 (FSAS) died in committee in the last Congress. It was one of the rare bills that had equal bipartisan original sponsorship, Rep. Jason Chaffetz (R-UT), Jaime Herrera Beutler (R-WA3), Zoe Lofgren (D-CA16), Jared Polis (D-CO2).
On aGREATER.US where independents' ratings are given an equal weight with those of conservatives' and liberals', FSAS currently has a 78% approval rating, cresting the all important benchmark of 75%—the highest of standards, that of passing a Constitutional Amendment. Is the 78% tripartisan rating reflective of American's attitudes? There is no other polling data available for confirmation.
Here is a summary of the bill from beta.congress.gov…
"Free Speech About Science Act of 2011 - Amends the Federal Food, Drug, and Cosmetic Act (FFDCA) to set forth conditions under which a food or dietary supplement label may characterize the relationship of a nutrient in the food or supplement to a disease or health-related claim. Permits such a label on food if the claim:
(1) is based on legitimate scientific research;
(2) is in compliance with other FFDCA provisions;
(3) is an accurate, balanced summary of such research;
(4) enables the public to comprehend the information provided in the claim and the relative significance of such information in the context of a total daily diet; and
(5) identifies each party that funded research to support the claim."
On an internet search for scholarly reports on cherries, using Bing (sorry I couldn't resist) led to the USDA's own website and the first cherry on top was, "Antioxidant capacity and anthocyanin profile of sour cherry (Prunus cerasus L.) juice." A search for "anthocyanin" on Google yielded 894,000 hits. Perhaps, I presume incorrectly, this is a well-studied ingredient.
So, it's the pits that one arm of government will let citizen consumers use information from the government's own website but another won't let citizen producers.
The FSAS act goes on to say…
"Permits such a label on a dietary supplement that claims to diagnose, treat, cure, or prevent a specific disease or class of diseases if: (1) the claim is based on legitimate scientific research; (2) the manufacturer has substantiation that such statement is truthful and not misleading; (3) the statement includes a disclaimer that it has not been evaluated by the Food and Drug Administration (FDA); and (4) the claim includes a citation to the research supporting such claim and identifies each party that funded such research. Prohibits the Secretary of Health and Human Services (HHS) from restricting the distribution of information that is not false or misleading and that is based on legitimate scientific research in connection with the sale of food."
Some of the most popular bills on aGREATER.US are about electoral reform. According to OpenSecrets.org, the "Health" sector contributed over a quarter of a "B", billion dollars to candidates in the last election cycle. There is a well-known negative incentive in the Health industry—they are paid for services not for outcomes.
So, we have a government agency, the FDA, favoring one producer group over another. And some say, including me, to the detriment of the health of its citizens.
The purpose of this blog, "a GREATER Platform" is to find the sliver of overlap between independents, conservatives, and liberals where greater policy work can be done. If just one group agrees with independents but not the other we are still looking at partisan politics. If just liberals and conservatives agree it is likely to be a false equivalence. E.g. Cabbage is great. Chocolate is great. Chocolate covered cabbage would not do well on a restaurant's menu.
But when we have a vast super-majority of Americans agreeing on an issue, perhaps FSAS, why oh why, doesn't government listen? There is a difference between participative- and epistemic-democracy. Just because something is popular does not mean it won't be the "tyranny of the majority." But when the prevailing "knowledge" is added to popular opinion we get greater governance.
The best way to lower health care costs in this country is through preventative measures—give your body what it needs to heal itself. Not many folks have time to be their own medical researcher. Letting food and supplement producers put valid statements of science on their labels should have been the initial healthcare reform.
"a GREATER Platform" will also focus on superior choice creation, and first things first. Should the Free Speech About Science Act be on the GREATER Platform? Please post your greater comments below: yes or no?