credit: workisoptional.com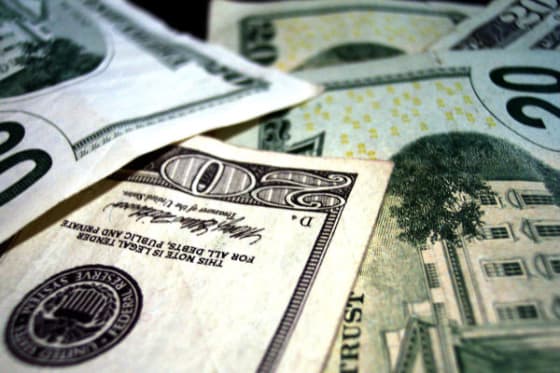 The legal line between tax exempt non-profit organizations dedicated to charity or promoting the social welfare and politically focused electioneering operations like candidate committees has become blurry at best.
Former Florida Republican Representative Allen West added his name to the growing list of politicians who have moved hundreds of thousands of dollars in campaign donations to 501(c)3 and (c)4  social welfare organizations.
According to FEC filings released Monday, West has now donated a tax-free total of $650,000 of his left over campaign funds to his own, Allen West Foundation, a 501(c)3 nonprofit, disbursing $400,000 on March 27th (a week after it was formally launched) and $250,000 late last year. 501(c)3's like the Allen West Foundation can accept money from candidates, but not donate to them.
With a stated mission of  "educating and motivating" military veterans and conservative minority leaders to participate in the political process, the Allen West foundation promises to hold seminars at the end of the year, but has yet to hold any such events since its formal launch last month.
During his failed bid for Florida's 18th District, West spent almost $18 million running against Democrat Patrick Murphy, but managed to hold on to about $1.8 million after Election Day. West also donated another $250,000 to his 501(c)4 organization, American Legacy Guardians. West's campaign committee, Allen West for Congress, still has about $140,000 on hand according to FEC filings.
Similarly, Retired Republican Representative Ron Paul moved $150,000 from his campaign committee to his 501(c)3 charity, the Foundation for Rational Economics and Education, earlier this month. FREE is a nonprofit organization that was founded in 1976 by Paul and focuses on free market principles.
His congressional fund is down to its last $27,000 following the donation, but his candidate committee still has over $1 million which can be spent in any number of ways as per FEC regulations. They can be:
Donated to 501(c)3 charities (even if the charity is run by the candidate making the donation) like Paul's FREE or West's Allen West Foundation
Donated to 501(c)4 social welfare groups like the American Legacy Guardians
Up to $2,000 per election can be given to other candidates
Or saved until the candidate decides to run for office again
Though FEC regulations seek to control how candidate's funds are spent, once a donation has been made to a 501(c)3 or (c)4 social welfare organization, the money can be shuffled around amongst brother and sister dark money nonprofit groups nearly ad infinitum, which makes tracking what really happens to one's donation virtually impossible.
Democratic candidates have been far less visible in donating to themselves, but several Democratic (c)3s and (c)4s in New Mexico were subject to similar concerns of politicking.
At either end, the allure of tax-exempt donations to what should be charitable organizations muddies the legal water when it comes to remaining independent of partisan politics. Yet, donating to one's own charity is perfectly legal and tax free, while consequences for (c)3s that venture into political waters has left much to be desired.
What else could be done with left over campaign donations?