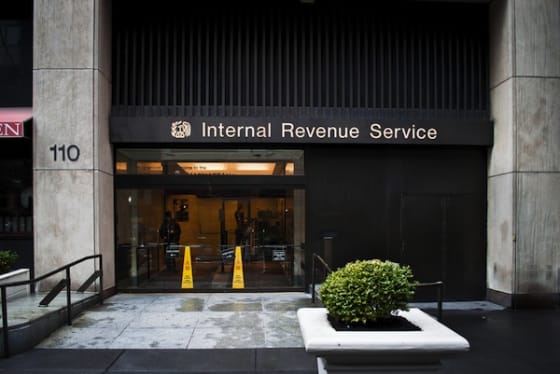 Andrew F. Kazmierski / Shutterstock.com
While the IRS reports a dramatic increase in fraudulent tax returns and tax return theft for the second fiscal year in a row, the agency's reported tax-crime figures vary wildly.
For example, on January 31, the IRS Criminal Investigation (CI) unit announced it investigated 898 fraudulent returns and tax-related cases of identity theft in FY 2012. However, in an earlier IRS press release, the agency's Taxpayer Advocacy Service (TAS) reported that the IRS knew of close to 650,000 cases of tax fraud and tax refund theft that same year.
Currently, the IRS-CI has 2,600 agents who "investigate potential criminal violations of the Internal Revenue Code." So, assuming the TAS' figure of 650,000 cases of tax-related crime is correct, each CI agent would handle 250 cases annually.
In her 2012 assessment of the IRS, National Taxpayer Advocate Nina Olson warned Congress of rising tax-related crime and noted that such crime has become a target for organized crime rings. Olson's report said the enormous regulatory burden of the Internal Revenue Code is the taxpayers' biggest problem.
Olson urged Congress to simplify the code, saying a simpler code would reduce the hassle for taxpayers. The current tax code is over 67,000 pages and millions of words long, and has been changed over 5,000 times in the past decade, according to Olson's report.
Olson's report also said that the identity theft-related tax investigations take 180 days to solve, hampered by cuts to the IRS' budget. If budget cuts continued, while the Internal Revenue Code grows, tax crimes will become harder to detect and solve, according to the report.
Many conservative tax-focused groups, ranging from Americans for Tax Reform to the Chamber of Commerce, all agree that the current tax Code is too large and should be simplified. Tax reform was one of Mitt Romney's key economic talking points during his 2012 presidential campaign.
Progressives and Democrats tend to focus on eliminating loopholes that allow businesses and wealthy Americans to pay lower tax rates than the average taxpayer, ideas President Obama promoted on the campaign trail.
As Washington faces yet another year of expected partisanship and low approval ratings, compromising to enact effective tax reforms could boost public morale and restore some confidence in their elected officials. However, with the current hyper-partisan environment in Washington, the chances of this happening seem slim.
The IRS website features advice on avoiding tax fraud scams and identity theft. The National Taxpayer Advocate Report to Congress is available here.