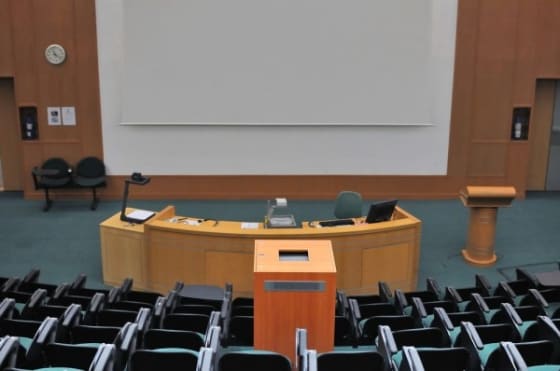 Credit: gnohz / Shutterstock.com
The federal government has already administered Race to the Top for K-12 and early childhood education. However, the president's latest budget continues the program, but moves it into college campuses. The competitive grant system is dedicating $1 billion for states that make positive changes.
The Department of Education says its budget:
"Focuses this year's Race to the Top competition on supporting State efforts to tackle college costs and raise completion levels, while driving innovation and college access through a companion First in the World fund and better leveraging the campus-based aid programs."
Race to the Top has rewarded efforts made by states and individual school districts for making reforms the Education Department sees fit. Many schools had to take on changes to curriculum, restructure budget plans to accomodate new mandates, and revise teacher contracts.
Previous Race to the Top efforts were also tied to performance on standardized tests. Colleges do not have a universal testing system to objectively gauge performance. One of the few measures of success that can be easily considered is graduate rates. Even those numbers are hard to compare objectively across states because of varying degrees of difficulty between college systems.
States and districts pursue these grants and make changes accordingly. But teachers have concerns about how much control they have over what and how they teach in the classroom. The Education department would be hard-pressed to intervene with college instructors and professors, but it may not be the departments intention at all.
The expansion of Race to the Top to colleges lacks details as of now. The only facts available are that tuition costs and graduation rates will be factors and a total of $1 billion will be up for grabs. Questions about what colleges need to change in order to compete still need to be answered. The higher education version of these competitive grants could also look entirely different from its K-12 predecessor.
Colleges and university systems have more autonomy over how its schools operate. With extra federal money in the fashion of competition, will universities be quick to change approaches when details arise? What unintended consequences should campuses anticipate?