(Credit: Chicago Tribune)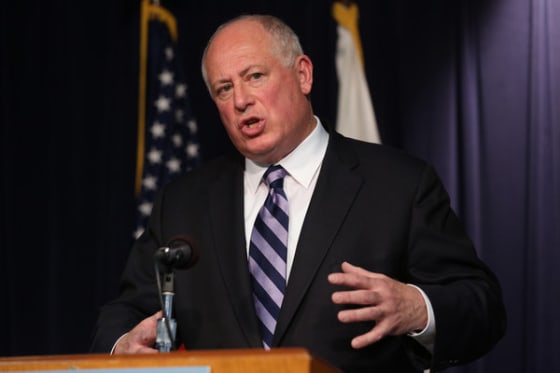 As the US continues debating gun control on a national level, Illinois faces an approaching deadline on its own gun policy.
Last December, a US Circuit Court struck down Illinois' ban on concealed carry weapons on grounds that it violated the Second Amendment. Illinois was given 180 days to pass concealed carry legislation. Eight weeks remain until the June 9 deadline and the state has made little progress on what it plans to pass.
In February, State Rep. Brandon Phelps, a Democrat from southern Illinois, introduced the first concealed carry legislation, the Family and Personal Protection Act. If no legislation is passed before the deadline, concealed carry will go into effect with no restrictions. Phelps' legislation currently has 48 co-sponsors, including several Republicans.
Considerations for concealed carry legislation include whether or not to have an assault weapons ban, who is eligible for a permit, how much training will be required for permit holders, and who will administer that training.
Advocates for stronger gun control want to see universal background checks on all sales, including private ones. Also sought is a requirement to report all gun sales, all stolen guns, and to limit high-capacity magazines.
However, the Illinois House has approved only a few components of legislation. These include the requirement to register all handguns with the Illinois State Police every five years and a ban on concealed weapons in government buildings, hospitals, and on public transit.
According to the Chicago Tribune, one of the bigger chasms in the debate is whether Illinois concealed carry will be on a "Shall Issue" or "May Issue" basis. "Shall Issue" states that any applicant who passes the basic requirements for a permit can receive one.  "May Issue," on the other hand, means that an applicant must meet the basic requirements, but may still be denied a permit by a higher body.
Governor Pat Quinn has publicly disagreed with the court ruling that put Illinois in its current position, and has even called for an official appeal. However, this week the governor also floated the idea that home rule communities should set their own standards in addition to legislation that may yet emerge from the state government. Home rule "applies to cities and towns with a population of 25,000 or more." Quinn's suggestion would presumably allow certain communities, such as Chicago, to provide stricter requirements and qualifications while others could potentially have fewer restrictions.
The clock is ticking in the debate over Illinois concealed carry and there are still several divisions on what to pass. If the state takes too long debating what to restrict and what not to restrict, Illinois could end up with no restrictions on concealed carry at all. Along with its public pension crisis, it would be another predicament of the state's own making.