credit: blogs.westword.com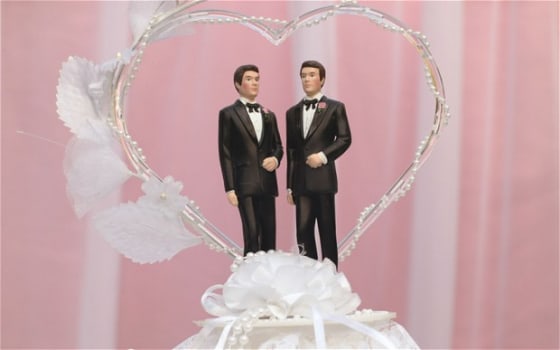 As if the Federal Elections Commission wasn't backlogged enough, Dan Winslow, a Republican candidate for the Massachusetts Senate seat vacated by John Kerry, is challenging the agency's stance on marriage equality. Filed Monday, his legal council, Arent Fox, requested the agency take a stand on whether or not same-sex partners are eligible to donate to campaigns as a couple.
Winslow's campaign had recently received such a donation from a married same-sex couple residing in Massachusetts, which prompted the request for clarification on the FEC's position.
From the filing:
"Same-sex couples who are legally married under various states' laws are sending checks made payable to Mr. Winslow's campaign to Arent Fox. These couples want to contribute... through a single check, and they would like his campaign to attribute their contributions equally to each spouse so that their contributions count separately toward each of their contribution limits."
Married heterosexual couples are allowed to donate as one entity, but have the total amount split between one another as not to violate the maximum contribution limit of $2,600; usually because couples often share one bank account, or one only spouse earns an income. Winslow's request asks that the FEC offer a response before the April 30 Republican primary, where he'll face off against Gabriel Gomez, who also supports gay marriage, and Michael Sullivan (the favored front runner) who doesn't.
Should the FEC permit like donations from same-sex partners who are legally married under state law, the Defense of Marriage Act would be severely undermined even before the Supreme Court rules on the matter. Conversely, the opposite decision would render state recognized marriages between same-sex couples invalid to federal eyes.
Winslow markets himself as a 'Big Tent' Republican who supports "limited government in all aspects of our lives." Yet, in a state that voted 60 percent for Barack Obama in the 2012 election, organizing voters around marriage equality as a Republican could turn independent-minded voters over to Winslow's platform of fiscal conservatism and social acceptance.
As the same-sex marriage debate heats up in court there remain a myriad of unresolved inconsistencies between federal and state law, not the least of which is how the government deals with political donations.