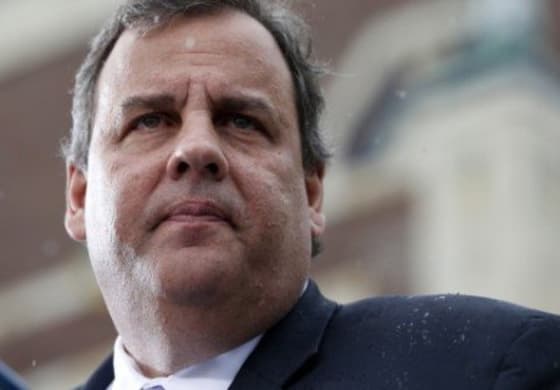 L.E.MORMILE / Shutterstock.com
With high name recognition and widespread popularity, Governor Chris Christie has positioned himself as the Republican Party's foremost rock star, as evidenced by frequent media appearances and rampant speculation regarding a future presidential candidacy.
However, despite his national celebrity, large segments of New Jersey conservatives are unhappy with their incumbent. Now nearing the end of his first term, Christie faces not only opposition from the progressive wing of the Democratic Party, but from conservatives and factions within his own party.
The most high profile opposition candidate is state Senator Barbara Buono, the Democratic gubernatorial frontrunner. Though pollsters speculate Buono, who opposed Christie's public worker pension and education reforms, will emerge from the primary, the legislator's prospects during the general election look grim.
A recent Quinnipiac University poll shows her losing to the incumbent with only one-fourth of the vote. Governor Christie currently enjoys an impressive seventy percent approval rating.
Despite low poll numbers, Barbara Buono remains the most visible and well financed of the Democratic contenders, though she is far from alone. In total, five candidates successfully petitioned for a spot on the ballot and the apparent futility of a progressive campaign against Christie has prompted one of these politicians, Mayor Carl Bergmanson, to challenge the Republican governor from a conservative angle.
"What's happened is the people of the state of New Jersey know that we are approaching bankruptcy and something needs to be done," said Bergmanson. "While Christie has done very little, no reasonable person would have confidence a typical Democratic would do more, so unless we present a candidate who is fiscally responsible and to the right of Christie, we are going to get killed in November."
Pro-gay marriage and in favor of marijuana legalization, Bergmanson's social views are undoubtedly more liberal than the incumbent. However, his fiscally conservative policies and plans for widespread property tax reform have rendered him a pariah amongst the Democratic leadership, which is currently attempting to remove him from the ballot.
Bergmanson believes these efforts are an attempt to silence his frequent criticism of both party's financial recklessness.
While a Democratic opponent was always expected, most observers didn't anticipate a challenge from inside the Republican Party. Though Christie remains popular with the national GOP, local tea party activists have grown disillusioned with the governor, angered by Medicare expansions and what they perceive as a lack of commitment to the Second Amendment.
Members of the tea party hope to replace Christie with a more ideologically conservative candidate, Seth Grossman. Grossman is a former Atlantic City councilman and founder of Liberty and Prosperity, an organization that is leading a down-ticket slate of primary challengers for state and local office.
"It will be a hard row to hoe to beat the undeserving, popular Christie, but I for one, admire Grossman's stepping up to the plate," said Barbara Gonzalez, founder of the Bayshore Tea Party. "As far as having the tea party's backing, well, that would be because Grossman was known as the president of a conservative activist group and Christie is known as a Democrat in Republican clothing."
Governor Christie is likely to face similar criticism should he launch a presidential campaign. The outcome of the 2013 gubernatorial election will provide unique insight into just how conservative the Northeast wants its politicians and in what direction state and national Republican parties should position themselves for 2016.