Thepoliticalcarnival.net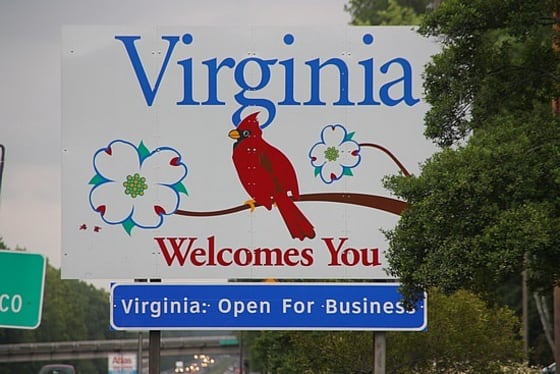 The sequester's impact on Virginia could be an indicator of what happens in the remaining years of President Obama's second term. Virginia's close proximity to the nation's capital and the reliance many Virginian families have on government jobs means it will likely receive the harshest effects earlier than most states.
The sequester's impact was dreaded and debated before it was even implemented, but that did not stop it from taking effect on March 1. As a result, President Obama's approval rating in Virginia fell below 50 percent for the first time since his November victory.
Virginia has been one of the hardest hit states, particularly in the northern cities. Home of the Pentagon and other military services and contractors, Virginia's economy is affected by how money is spent in Washington.
As a competitive state in electoral politics, Virginia helped President Obama achieve victory in 2008 and 2012. According to Virginia's own George Mason University, the state had an above average voter turnout in recent elections.
With the first disappointing  unemployment report since the sequester began, sequestration will remain an issue of content in state and federal elections.
As the first major election since the 2012 presidential race concluded in November, the 2013 Virginia gubernatorial election will be closely watched by Democrats and Republicans.
Virginia has become somewhat of a bellwether for upcoming elections. In the 2010 midterms, the Republicans used the Affordable Care Act as their galvanizing moment to run up support for their party. That year, Republican Attorney General Ken Cuccinelli and Governor Bob McDonnell won overwhelmingly.
Even prior to sequestration taking effect, Gov. McDonnell warned of a recessed economy:
"The automatic sequestration reductions mandated by the Budget Control Act of 2011 are already having a significant adverse effect on the Commonwealth. When fully implemented, they could force Virginia and other states into a recession. Sequestration-mandated reductions will be implemented with no regard for relative national priorities. These reductions will have a potentially devastating impact in the Commonwealth, with the Northern Virginia and Hampton Roads regions at the greatest risk."
Now, sequestration may be the GOP's main stimulant in the 2014 midterms the way they used "Obamacare" in 2010.
According to a recent Quinnipiac poll, Mr. Cuccinelli has a two point lead, 40-38, with 18 percent undecided. His tea party credentials made him one of the most vocal GOP attorney generals to attack the Affordable Care Act.
On his campaign website, Mr. Cuccinelli echoed McDonnell's concerns on the sequester even before March 1.
"After years of failing to address our debt and deficit problems, in three short days approximately 90,000 hard working Virginians will either lose their job or be furloughed because of sequestration. It's critical for the White House and Congress to fix the mess they created. Washington must avoid these sequestration cuts, while addressing our debt and deficit problems in a sensible manner."
Terry McAuliffe, the Democratic contender, has never held statewide office, but is a former chair of the Democratic National Committee, a close friend of Bill Clinton, and is a successful businessman with ventures in environmentally friendly industries.
It will be interesting to see how both gubernatorial candidates attempt to solve the sequester as it relates to Virginia.
Because Virginia's economy, to some degree, relies on government funding and is so politically diverse, all eyes will be watching to see how sequestration affects the state. The sequester will likely be used as a campaign tool from members of both major parties as candidates attempt to win over voters with their proposed solutions.