credit: kayepants via Flickr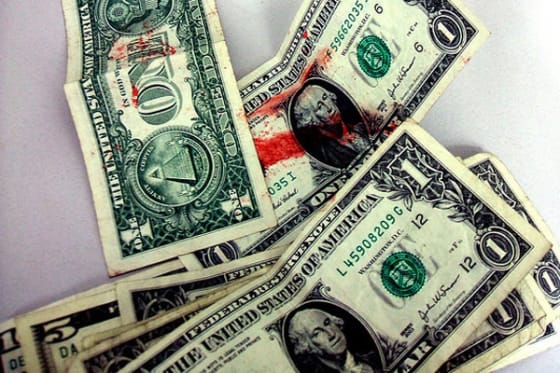 Campaign regulators are still in the process of picking up the pieces left behind from 2012's presidential election. Nevertheless, future elections are already disturbing the relative calm of a post-election year.
The Federal Elections Commission (FEC) cleaned house in March of hundreds of inactive, joke, or otherwise defunct super PACs, also called "zombie super PACs." Yet, it may prove to be an exercise in futility.
Even though only a few committees were capable of raising and spending enough funds to impact the general election, nearly 700 independent-expenditure only committees were on the books in 2012. Three-hundred such PACs were summarily terminated by the FEC last month for failing to raise or spend any money over the course of several filing periods.
Many super PACs were formed for novelty's sake rather than in a serious attempt to impact elections. With names like 420PAC.org and Zombies for Tomorrow, it's no surprise each received multiple 'failure to file' notices from the FEC. Failing to file disclosure reports can result in a $100 fine even if no money was raised.
All it takes to start a super PAC is an email address, a mailing address, name, phone number, the FEC provided form, a signature, and two sentences:
"This committee intends to make unlimited independent expenditures, and consistent with the U.S. Court of Appeals for the District of Columbia Circuit decision in SpeechNow v. FEC, it therefore intends to raise funds in unlimited amounts. This committee will not use those funds to make contributions, whether direct, in-kind, or via coordinated communications, to federal candidates or committees."
According to the Center for Responsive Politics, Romney's super PAC, Restore Our Future, still has nearly half a million dollars in its coffers. Likewise, Obama's Priorities USA Action still has $3.7 million left over.
Remaining funds can be transferred legally to the PAC's treasurer. However, donors may not be inclined to support causes in the future if they knew some of their donation went into on person's bank account.
Other zombie super PACs, like those rendered useless after a preferred candidate dropped out, can either shift focus and support another candidate/cause, or simply return the remaining funds to donors. Our Destiny, the super PAC that supported Jon Huntsman, was left with about $20,000 when the former ambassador dropped out.
Even though Hillary Clinton has yet to affirm suspicions of a 2016 bid, several PACs have already been created in her name. Zombie super PACs without an active candidate, nor election to spend in, started popping up as early as January of this year.
HILLARYCLINTONSUPERPAC, HillaryFTW, Ready for Hillary PAC, and even Defeat Hillary PAC have all filed with the FEC in the last four months.
However, as far from election season as it may be, it is possible the super PACs that many thought had perished with the 2012 election cycle will rise again for the 2014 midterms or lay patiently in anticipation of the 2016 elections.