CalSTRS building in West Sacramento, credit: activerain.com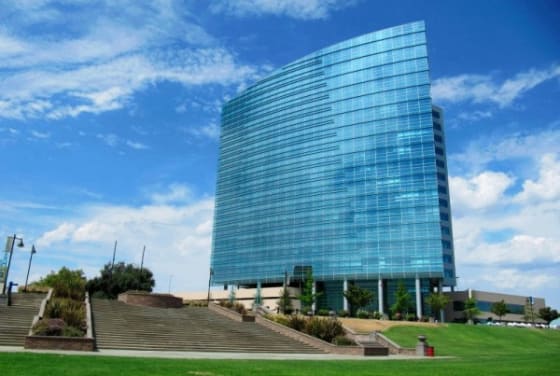 California Common Sense (CACS) recently provided a clear overview of how California school districts spend money. The report, titled "Demystifying Education Finance in California," covers the basics, but it highlights unfunded liabilities in education.
The state's education budget has been under the microscope since Governor Jerry Brown released his proposed 2013-2014 plan. However, it does not mention a solution for California State Teachers' Retirement System (CalSTRS), the educators' pension fund. The system currently accommodates over 850,000 educators and their families with retirement and disability benefits.
CalSTRS currently reports that the total cost of unfunded liabilities is at $64.5 billion. It also says that to pay this down in a 30 year period, its annual revenue has to increase by $3.5 billion a year.
Current economic conditions would allow CalSTRS to have enough in projected contributions and assets to sustain the system up to 2044. While the unfunded liabilities loom, " can be managed but it will require increased contributions which can be gradual and predictable," according to CalSTRS.
Common Sense's report explains the discrepancy in projections for creating a sustainable pension system:
"[T]he state's Legislative Analyst's Office forecasts that figure at $4.5 billion annually, and the independent Volcker-Ravitch State Budget Crisis Task Force projects the fund's additional needs at $7 billion per year." "Regardless, the impact on education will be dramatic: even the conservative estimate of a $3.5 billion annual increase amounts to 5% of California's total annual education spending."
For 2012-2013, total contributions to CalSTRS total $5.7 billion. Employees paid $2.1 billion into the fund, around 8 percent of their pay, while districts and the state paid $2.2 and $1.4 billion, respectively.
The median value of benefit CalSTRS retirees comes out to $49,000 annually, about 60 percent of the highest earning member's salary. The average retirement age in CalSTRS is 62 years old.
The state of California allocated $68.5 billion to fund public education in the 2012-2013 school year. It will be bumping that up to $70.3 billion for next school year, but will still be behind many states in per-pupil funding.
Credit: California Common Sense
Although 2044 is a long ways away, there may come a time when action comes too late to save California educators' pension system. The situation has not been fully addressed by California lawmakers, but will need to be well before 2044.
Previous coverage of California education funding: