Credit: SeDmi / Shutterstock.com
Early childhood education was the focus of President Obama's State of the Union address two months ago when it came to education policy. Recent budget shrinkages are making the promise look hollow. Whether or not decreased funding was necessary, there is a dissonance between presidential promises and government action.
The federal Head Start program experienced a 5 percent reduction in funding, similar to many domestic programs since sequestration went into effect. California received $913.3 million to administer Head Start programs for FY 2011, the largest of any state. This accounts for 14 percent of total Head Start spending with 101 separate programs in operation to serve 113,000 students.
Credit: EdSource.org (click to enlarge)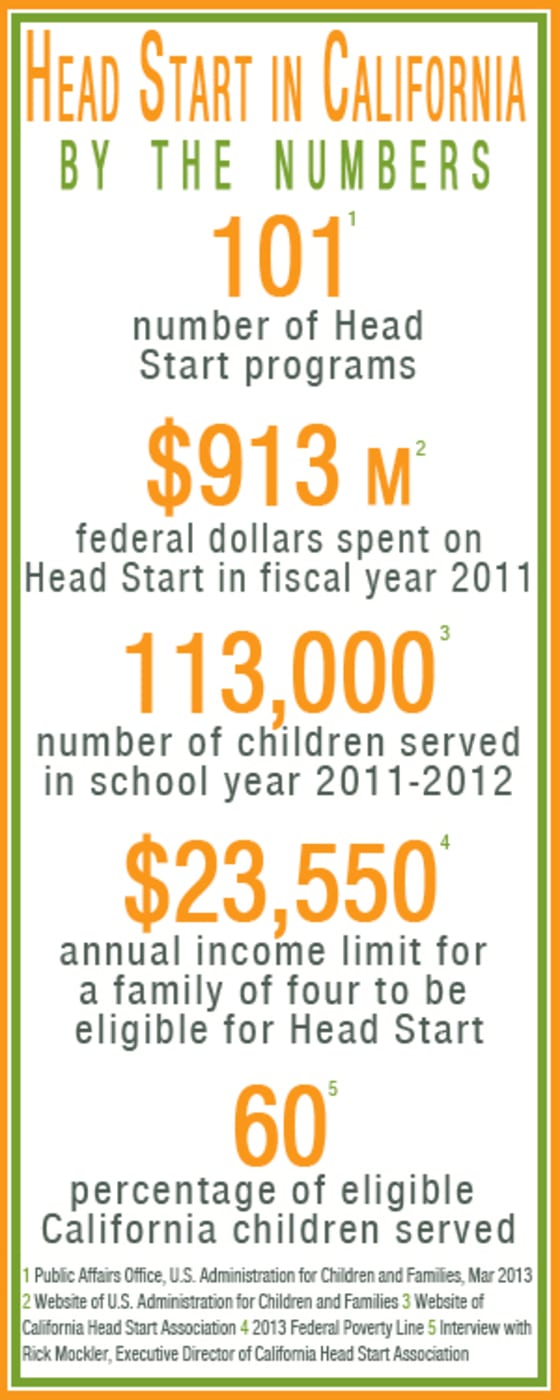 A 5 percent reduction from a federal program with a $7.97 billion budget may seem negligible, especially at a time when the government is strapped for cash; the sacrifice looks small.
Lillian Mongeau of EdSource.com wrote:
"The 5 percent cut from sequestration adds insult to injury for many Head Start leaders in California who say their programs already lack the funding to serve all the children who are eligible for services based on their family income."
Based on 2011 numbers, only 60 percent of eligible families received services from Head Start.
The EdSource article also pointed out two cases of funding cuts. Fresno County Economic Opportunities Commission serves 3,000 children but will be losing $1.6 million of its $32 million budget. Child Development Resources of Ventura County will lose $600,000 of its initial $12.9 million budget.
Some states are in the process of improving their early childhood education policies. New Mexico, Missouri, and South Carolina are working on bills that would either increase pre-school funding or add full-day kindergarten. The federal government has a few bills circulating that cover access to grants, information, and teacher training.
The effectiveness of Head Start has been brought into question in the past. The Department of Health and Human Services found that Head Start programs produced mixed results.
It has only been two months since the president emphasized a rejuvenation of early childhood education. If the administration's goal is to support youth development, last month's sequestration did not help its case.