Credit: http://transparencycamp.org/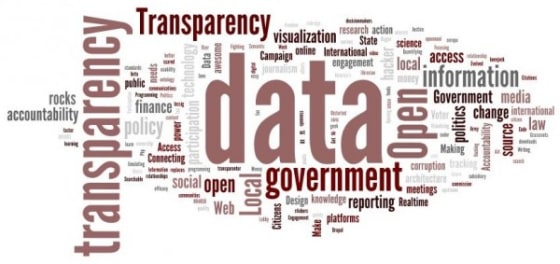 The U.S. Public Interest Research Group Education Fund released its 2013 "Follow the Money" report analyzing how the fifty states provide online access to information about governmental spending and gave rankings based on their performances. California failed the assessment and placed 49th.
In 2013, for the first time, all fifty states disclosed information about their spending over the Internet. California, Hawaii, North Dakota, Wisconsin, and Wyoming all received an 'F' grade for a lack of information, poor search-ability, and non-user friendly interface.
Governor Jerry Brown shuttered California's transparency website in 2011 due to a lack of up-to-date information. Online access to checkbook-level information on governmental spending at the state level has increased from thirty-two states to fifty in four years.
However, not all states have been keeping up. The report highlights the different levels of transparency among the states by grading them from A to F:
Credit: U.S. PIRG Education Fund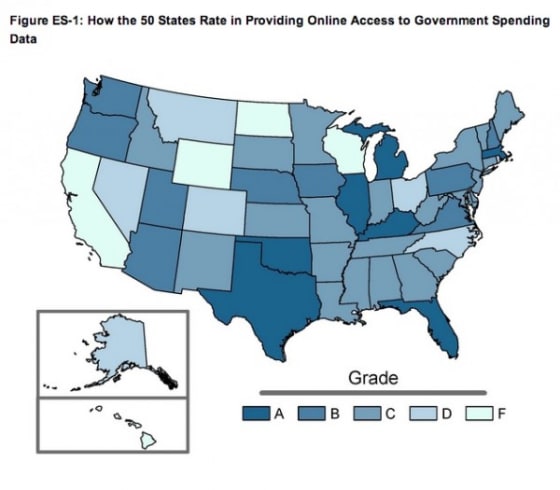 7 states are leading transparency efforts with an 'A.' Texas, Massachusetts, and Florida were the top three, respectively.
9 states received a 'B' by providing easy access to their checkbook data to most of their spending, but not all. Utah, Washington, and Oregon were among the nine.
22 states are recognized as 'emerging' states with a 'C,' meaning that they have launched a transparency website but only provide minimal information. New Mexico, Vermont, and Missouri are examples.
7 States are considered to be lagging with a 'D' grade. They maintain a transparency website, but do not provide the amount of data that is available on most other websites.
The report shows that effective online transparency can be done with little upfront costs while providing great benefits: saving money for taxpayers while restoring public confidence in the government.
"The progress that we've witnessed each year is very encouraging, and states should continue to prioritize transparency going forward," said Phineas Baxandall, senior analyst for tax and budget policy with the U.S. PIRG Education Fund.