2lights.net / Shutterstock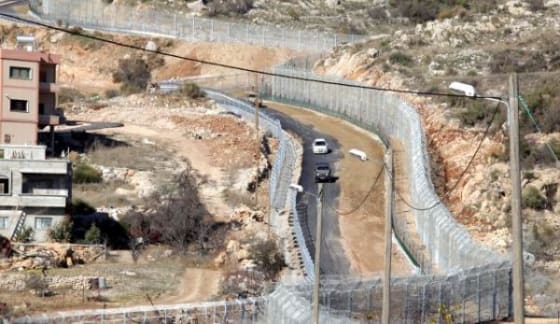 As the western church prepares for the Easter weekend, Middle Eastern Christians of all varieties (Western, Eastern Orthodox, Coptic) face tumultuous circumstances regarding their safety and freedom of worship.
With the recent passage of the tenth anniversary of the US-led invasion of Iraq, the ancient Christian community, which numbered approximately 1.4 million adherents, has diminished by nearly two-thirds. According to Chaldean Catholic Church Patriarch Louis Sako, Iraq's Christian churches numbered over 300 in 2003. In 2013, they are down to 57 churches and less than 500,000 members.
In Syria, where many of Iraq's Christians fled, civil conflict has raged for more than two years and Syria's own nearly 2,000-year-old Christian community is seeing an exodus by its two million person membership.
Although not formally choosing sides in the conflict, Syrian Christians have been anxiously watching the events. Receiving some amounts of protection from the regime of Bashar al-Assad, Christians have been identified with the ruling Alawite sect and have therefore been the occasional targets of rebels.
A (UK) Independent story from late 2012 reported on the recent targeting of Christians over the previous six to seven months. Included were rebel bombings in well-known Christian areas and kidnappings for ransom. This escalation coincided with the influx of foreign jihadist fighters to the conflict.
One such group, Jabhat al-Nusra, has been listed as a terrorist organization for its ties to al-Qaeda in Iraq. The labeling of al-Nusra as terrorist led to condemnation by the then-leader of the recognized opposition, Moaz al-Khatib.
Despite formal Western denunciation of al-Nusra as part of the legitimate opposition, its numbers of front line fighters have more than doubled to over one thousand even as Western dollars flow to Syria in the form of "non-lethal aid."
In Egypt, a bombing at a Coptic church on that sect's celebration of Christmas in January 2011, that killed 23 people, received worldwide headlines. As Egypt has progressed from the dictatorship of Hosni Mubarak to the presidency of Mohammed Morsi, reports of attempted church bombings continue.
One such attempt came last week in Wasta, a town south of Cairo, which was littered with Molotov cocktails, but ultimately defused.
In the last week, Coptic Christians in Libya reported being tortured by Islamic militiamen. The Christians were reportedly attacked because the militiamen believed the Copts were proselytizing. Their evidence was the possession of Christian material in their belongings.
In another incident, the Libyan government arrested seven Christians for proselytizing, including one American.
One common factor in all of these countries is that the United States has played a role in either replacing previous regimes or enacting policies with the goal of eventually replacing the regime. Yet, as the western church celebrates Easter this weekend, many Middle Eastern Christians under these new regimes struggle for their safety and religious freedom.