(Credit: sos.ky.gov)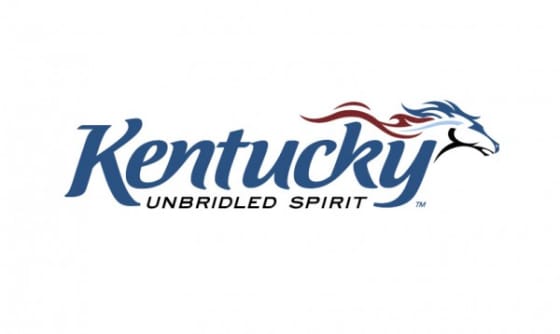 According to Chris Cillizza of the Washington Post, actress Ashley Judd is not running for US Senate in Kentucky next year:
"Ashley Judd has announced via Twitter that she will not run for Senate. 'After serious and thorough contemplation, I realize that my responsibilities & energy at this time need to be focused on my family,' she wrote. "A source close to Judd said that Secretary of State Allison Lundergan Grimes's interest in potential race made the decision not to run easier. 'The timing just wasn't right,' said the source."
This is a smart decision on Judd's part. Kentucky Democrats have been unable to unseat Mitch McConnell since 1984, the year I was born. As a native Kentuckian myself, McConnell is as close as I know to a Senator-for-life.
The best opportunity Democrats had to beat McConnell in the last 20 years was 2008 when they ran a wealthy candidate in a big Democratic year. All it got them was a six-point loss. For contrast, McConnell squeaked into the US Senate in 1984 on the coattails of a big Republican year.
A Judd candidacy would have presented obvious problems. Although her family is from Kentucky, Ashley was born in California and lives there as well as Tennessee and Scotland, so she would probably have needed to be visible at more than just Kentucky Wildcat basketball games.
A regular campaigner for pro-choice liberals, she was also a vocal supporter of President Obama, who came within 30 points of beating Mitt Romney in Kentucky. Judd has also spoken of coal, a key Kentucky industry, as "rape."
When I first heard rumors that Judd was considering running for US Senate, I wondered why she would try against McConnell. As unpopular as the Republican Senate leader is throughout the country and even within several quarters within the state, there is a certain amount of pride in Kentuckians that one of the Bluegrass State's own is in a position of leadership.
Yet, I wondered if Judd, as a Hollywood celebrity, would just be egotistical enough to think she could unseat a political institution such as McConnell in her first race. She may have more political acumen than I thought by bowing out of a contest that surely would have been quixotic.
Although the source cited Kentucky's Democratic secretary of state as a reason to back out, the liabilities of a liberal past against a veteran like McConnell were surely at the forefront of her mind as well. My suspicion is that she is simply ruling out running against a seasoned, more moderate figure.
When asked about Judd's potential candidacy, my answer was always, "If I were her, I would wait for 2016 and Rand Paul." When the above quote's source says "the timing just wasn't right," it suggests to me that's what Judd is thinking too.
A moderate establishment man to the core and a massive procurer of pork, McConnell has largely neutralized himself vis-a-viz the Kentucky Democratic Party.
Rand Paul, on the other hand, is far more outspoken and casts a much wider target for the Democrats' aim. It'll be much easier for Democrats to paint him as a radical conservative with a list of offensive quotes.
The success of his March filibuster and other stands may have the similar effect of neutralizing Democrats, but moving to the center and attacking Paul as a crazy right-winger would surely be easier than moving to the center and attacking a moderate.
An additional reason for Judd to wait is that Kentucky law prohibits a candidate from running for two offices concurrently. So Paul, who won the CPAC presidential straw poll this month and has spoken openly of running for president, will have to make a choice for 2016: Senate or presidency.
Of course, if he announces for the Republican presidential nomination, the seat will be open and much easier for anybody to win.