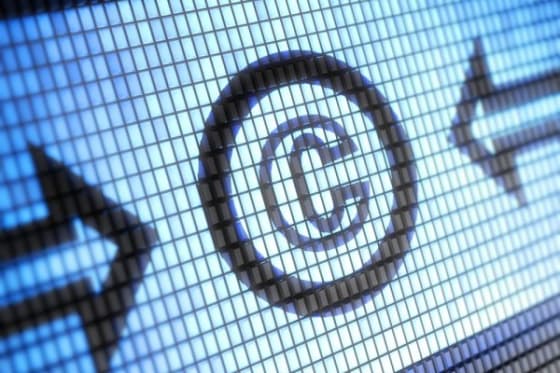 Credit: Pavel Ignatov / Shutterstock.com
Last week, the Supreme Court ruled on a highly anticipated copyright issue that affects the rights of resale businesses like eBay. The court's interpretation of the "first sale" doctrine of the Copyright Act held that reselling textbooks and other goods made and sold abroad is not a violation of U.S. copyright law. Share the news: Tweet
While it is easy to see how the ruling was a sigh of relief for businesses, the importance of the decision on the everyday lives of ordinary people can be overlooked.
Case Background and First Sale Doctrine
The case before the Supreme Court was brought by Wiley and Sons, Inc, publishers that specialize in academia. The publisher filed a copyright infringement suit against Supap Kirtsaeng, a foreign exchange student studying at the University of Southern California.
After realizing textbook prices were much lower in his homeland of Thailand, Kirtsaeng built a small arbitrage business where he would have his relatives in Thailand buy the cheaper versions of the same textbooks and ship them to him in the United States. He would then use eBay to sell these textbooks to students at significantly lower prices.
Despite selling textbooks at lower prices, Kurtsaeng's resale business generated $1.2 million in pure profit.
Kurtsaeng's main defense against Wiley and Sons' allegations was the First Sale Doctrine, a limitation on the copyright owner's exclusive right to distribute. The doctrine allows the owner of a valid copy of a copyrighted work to sell the copy without the copyright owner's permission.
Many businesses that trade products made outside the United States have tried to utilize this defense in infringement suits, but there has long been opposition from publishers.
The crux of this issue was a result of a crucial ambiguity in the language of the First Sale Doctrine:
 17 U.S.C § 109 (a): ...owner of a particular copy or phonorecord lawfully made under this title, or any person authorized by such owner, is entitled, without the authority of the copyright owner, to sell or otherwise dispose of the possession of that copy or phonorecord.
The phrase "lawfully made under this title" has become a bone of contention between resale businesses and publishers.
Businesses have construed the phrase to mean copies of works that are in compliance with the Copyright Act (non-pirated). Publishers have claimed the phrase is meant to put a geographic restriction on the doctrine and limit the resale right to books made in the United States.
In a 6-3 opinion, the court sided with Kirtsaeng and held the phrase "lawfully made under this title" as distinguishing pirated copies from non-pirated copies; regardless of geographic origin. The court's opinion was premised on the various perils that could come from deferring to the publishers.
For starters, it would allow publishers to move all production overseas, therefore never allowing resale of textbooks in the United States.
However, this issue is more than just about publishers and their copyrighted textbooks. If the Supreme Court ruled against Kirtsaeng and therefore held the phrase "under this title" to impose a geographic restriction, the repercussions would strip people of their conventional ownership rights.
eBay attorney Hillary Brill stated:
"This case is an attempt by some brands and manufacturers to manipulate copyright law, to control the distribution and pricing of legitimate, authentic goods."
Copyright laws cover a broad and expansive range of product and technology. Most of these goods have some sort of copyrightable feature.
U.S. companies are not shy about outsourcing production and manufacturing to outside countries. Had the Supreme Court ruled in favor of the publishing companies, virtually nothing we own today would be eligible for resale because it was manufactured in a foreign country.
With the advancement of technology, online marketplaces have facilitated digital commerce and created a world where people can buy and sell almost anything online. Selling an old textbook, laptop, or even vehicle has become an ordinary aspect of people's lives that most do not stop to think twice about their actions.
Allowing companies to tamper with this right would allow them to control the use of their products and lead to continuous litigation.
It's not surprising that copyright holders would have an affinity towards determining the copyright laws that govern their products. However, further expansion can infringe on peoples' rights. The copyright laws currently in place afford copyright owners a generous array of rights.
The Supreme Court anticipated that undesired consequences could result from letting copyright holders, specifically publishers, expand their rights further than those intended by lawmakers.